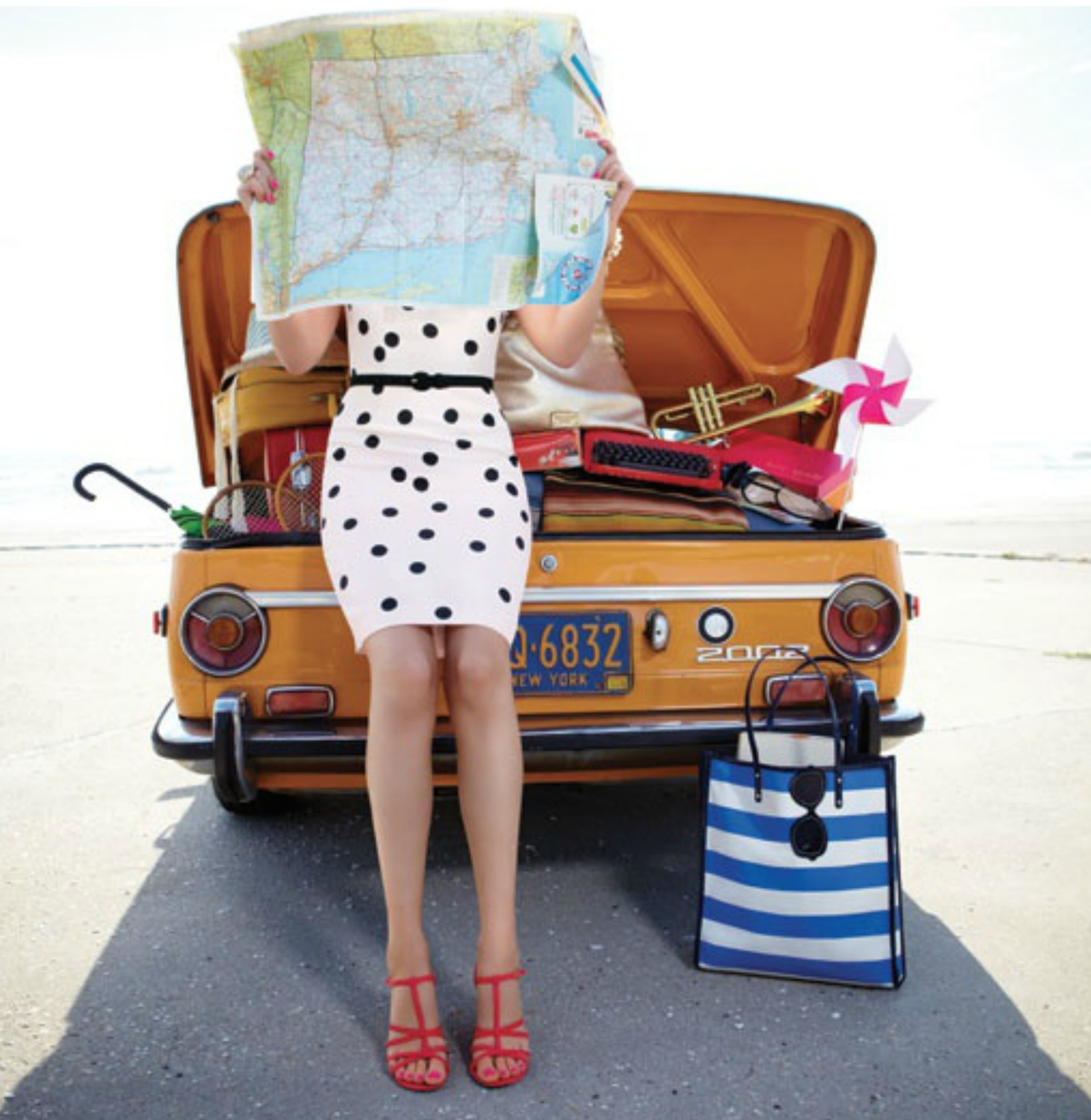 Whether you're taking a weekend car trip, a cross-country train excursion or flying to an exotic locale, you want to look your very best! These Top Ten Travel Tips for Beautiful Skin will keep your trip and your skin happy!
PS: Obagi's travel-size Nu-Derm set is on sale during June or while supplies last!
1. Moisturize
If you're flying the friendly skies, apply extra moisturizer the night before your flight to increase your skin's hydration before exposing your skin to the cabin pressure's dry air.
2. Make Some Mist
Purchase a small plastic mister bottle at the dollar store and a small bottle of Lavender essential oils at a health food store, Whole Foods or the drug store. Lavender oil is good both for dry/aging skin and oily/sensitive skin, and has anti-fungal, anti-inflammatory, and antibacterial qualities. Once you've gone through security, buy a bottle of water, put into the mister and add a few drops of essential oil. Guaranteed facial refreshment!
An alternative is to purchase Evian Mineral Water Spray, which are sized to go through airport security without a problem.
3.  Protect Your Kisser
Avoid applying lipstick, which can be drying, before your trip. Instead, liberally apply a lip treatment or balm to counteract the dry air. You can always apply lipstick after you've landed.
4.  Drink Up!
And by that, we mean water, good old H2O. Avoid alcohol, which will dry your skin.
5.  Eye Care
After a long flight, your eyes can be tired and red from viewing the in-plane TV screen or reading through that novel or business document. Bring along a frozen eye mask in a Ziploc bag and apply to refresh your tired peepers. It's also great to diminish under-eye bags.
An alternative is to slather moisturizer on your eye area and wear a "regular" eye mask (one that isn't full of liquid), while you nap.
6.  Oily Skin Treatment
If oily skin is a problem, bring blotting papers and dab skin as necessary. This way, you'll soak up the excess oil without depleting your skin of necessary moisture.
7.  Nix the Mascara
Yes, we hate to go out without mascara but if you fall asleep on the plane or during a long car/bus/train ride, you may wake up with raccoon eyes! It's easier to apply mascara once you've landed than try to remove dried mascara from your lashes and under-eye area.
8.  Keep Your Hands to Yourself
In an environment with hundreds of people, everything you touch is, literally, covered with bacteria. Don't touch your face without using an antibacterial hand wash first, to help avoid skin problems later.
After using public or airplane bathrooms, use a paper towel to open the door when leaving the restroom: studies show that over 25% of people don't wash hands after using the toilet (ew!). By touching the handle, you invite their germs and bacteria onto your hands, too.
9. Bring Your Favorite Lightly Scented Hand Cream
After applying antibacterial hand wash, slather on hand cream to keep hands soft and counter the effects of the chemical-grade soaps found in public and airplane restrooms.
10. Pack Your Beauty Products in Your Carry-On
Yes, the airlines still limit the size of liquid containers you can bring aboard, so invest in some small bottles and bring along your favorite products. Better yet: a travel-sized Obagi® Nu-Derm kit is on special during the month of June or while supplies last! Act now and save 20%!