South Bay Plastic Surgeons
3640 Lomita Boulevard #306
Torrance, CA 90505
Phone: (310) 784-0644
Monday-Friday: 9 a.m.–5 p.m.

The Spa at South Bay Plastic Surgeons
3640 Lomita Boulevard #309
Torrance, CA 90505
Phone: (310) 784-0670
Monday-Friday: 9 a.m.–6 p.m.
Wednesday: 9:00 a.m.–8 p.m.
Saturday: 9 a.m.–4 p.m.

Our Staff
Dr. Jewell, Dr. Newman, Dr. Burrell, Dr. Liang, and the staff of South Bay Plastic Surgeons and The Spa at South Bay Plastic Surgeons continuously strive to offer the best in patient care and expert results at our plastic surgery practice in Torrance, CA. Whether you live in Los Angeles, Manhattan Beach, Lakewood, or another South Bay community, this is your opportunity to meet all of the people who support our surgeons and aid them in providing their unique combination of personal care and surgical expertise.
If you would like to learn more about our plastic surgery staff, request a consultation online at South Bay Plastic Surgeons or call us at (310) 784-0644 and we will schedule your appointment.
South Bay Plastic Surgeons Staff
Camille Rapaport: Director of Operations
Camille received her Bachelor of Science degree in marine biology from UC Santa Cruz. After graduating she relocated to Los Angeles and immediately started her career in healthcare. She managed a radiology and female imaging facility as well as helped to start a pain management practice. When she began at South Bay Plastic Surgeons in 2014 she utilized her management, team-building, and negotiation skills to build a new practice and surgery center. She was responsible for the securement, construction and accreditation for our surgery center and currently oversees the day-to-day operations of our entire practice and staff. As a member of the Medical Group Management Association, Camille actively works to ensure that South Bay Plastic Surgeons is on the cutting-edge of patient care and employee satisfaction.
Camille gave birth to a baby boy in early 2017 and her mommy makeover journey can be found on our blog.
Rachel Vitti: Patient Care Coordinator
Rachel's background is in luxury hospitality management, but she's been in the aesthetics industry since 2016. While aesthetics was always an interest of hers, it wasn't until she had her own cosmetic procedure that she decided to make the change. As a patient care coordinator, she brings extensive knowledge in cosmetic procedures and serves as a personal contact for all patients through their surgical process. She is dedicated to helping patients achieve their aesthetic goals and puts all her patients at ease. Her primary focus is to educate patients, assist them through their surgical journeys, and exceed their expectations by building a positive relationship between them and our practice.
Claudia Hernandez, CMA: Back Office Supervisor
Claudia has been a certified medical assistant since 1996. She has worked with plastic and reconstructive surgeons since 2000. She has assisted doctors with minor cosmetic procedures and enjoys seeing the happiness in patients after going through a surgical procedure. Claudia joined our practice in February 2009 and we are lucky to have her on our great team of staff members and physicians. Claudia is also bilingual and assists our Spanish-speaking patients.
Jennifer Berman: Surgery Scheduler
With more than 10 years of experience in the medical field, Jenny's main focus is to ensure that each patient knows what to expect before, during, and after their surgery procedure and that everything is in place for the surgery to occur. She is one of the most important points-of-contact for patients and takes pride in extending great customer service as she knows surgery can be a stressful time for a patient. Jenny's goal is to make it as easy and comfortable as possible for all patient and family members alike.
The Spa at South Bay Plastic Surgeons
Michele Florez, RN, BSN, CANS: Certified Aesthetic Nurse Specialist
A nursing graduate of the University of Pittsburgh, Michele's medical career started at the university's medical center where she specialized in orthopedic nursing.
Her move to SoCal in 1998 launched a new direction into dermatology/aesthetics marketing and sales, working for Medicis, the manufacturers of Restylane, Restylane Lyft and Dysport. It was here that she honed her craft as an aesthetic injection specialist and educator, training doctors and nurses in proper dermal filler and neurotoxin injection technique.
For Michele, when it comes to finding the perfect balance of neurotoxin (BOTOX® Cosmetic) and fillers, there is no such thing as a cookie-cutter approach. Every face is a fresh palette with unique anatomy, musculature and quirks. Each appointment starts with a full-face assessment, with Michele analyzing the patient's anatomy and thoroughly educating them on the science of the aging face. She then customizes a step-by-step treatment plan to gracefully restore a more youthful look. Michele's goal is to listen to each patient's individual concerns and bring her expertise and eye into alignment with them. She believes in achievable, realistic goals.
In addition to injectables, Michele performs vein treatments (spider-vein removal) and various laser treatments for anti-aging, hair removal and more. You can trust Michele to deliver beautiful and natural results.
Stephanie Lapham, RN, BSN: Aesthetic Nurse
Stephanie Lapham has a genuine passion for the art of plastic surgery. After gaining several years of experience as a nurse injector, she decided to join the aesthetic team at the Spa at South Bay Plastic Surgeons. Stephanie specializes in the use of BOTOX, dermal fillers, skin resurfacing, and laser hair removal. Her artistic eye, personal approach, and focus on enhancing natural beauty has made a lasting impression on her clients. As an ICU nurse, Stephanie brings a compassionate heart and attention to detail in everything she does. Stephanie is a California girl, born and raised in the South Bay. She received her first bachelor's degree in human development from Cal State Long Beach and her second bachelor's degree in nursing from Mount St. Mary's College. Stephanie believes in the value of personal growth and is always looking to advance her practice by learning new injection techniques and aesthetic procedures.
Angelique George: Esthetician
With over two decades of experience as an esthetician, Angelique is an expert when it comes to skin health. Her extensive experience includes consulting for medical spas across the South Bay as well as being a ZO Skin clinical educator. When it comes to skin health, Angelique's philosophy is patient-specific and results-driven. Her approach is simple: educating each patient individually with a clear, cohesive plan using the most current technology and science. Certified in reflexology and lymphatic drainage, Angelique places a special emphasis on a holistic approach, incorporating acupressure massage for the face, neck, and hands into the skin health treatment.
Frida Conkling: Esthetician
Swedish-born Frida's passion for skincare is a consequence of her own skin issues. Since becoming a licensed esthetician in 1999, she has attended numerous skincare and aesthetics courses, and holds several certifications in aesthetic skin care. Frida has also undergone extensive training for CoolSculpting and completed CoolSculpting University to offer our patients the best care and results with this nonsurgical fat reduction treatment. Frida's goal is to provide our clients with unparalleled service and quality, based on her belief that skin health and wellness is both internal and external.
Jeramie Bhatia, PA-C: Physician Assistant
Jeramie is a California licensed and NCCPA-certified physician assistant who joined the team at the Spa at South Bay Plastic Surgeons in 2020. She graduated from the University of Southern California with a bachelor's degree in psychology and then completed her graduate degree at the University of Southern California Keck School of Medicine in 2001.
Jeramie is an expert cosmetic injector with over 15 years of cosmetic dermatology experience along with general dermatology experience. She specializes in a variety of laser and skin treatments that she integrates seamlessly into her patients' care. Jeramie also speaks Spanish, which allows her the opportunity to connect with an even more diverse patient population.
Valerie Gilbert: Permanent Makeup Artist
Valerie has worked in the beauty industry for more than 18 years. She is trained and knowledgeable in many aspects of the business, including restorative cosmetic tattoo procedures that benefit cancer survivors who have undergone reconstructive breast surgery.
In addition to offering our reconstruction patients a beautifully completed process in their recovery from breast cancer, Valerie's talents extend to helping patients who want permanent eyebrows or camouflage.
The Aesthetic Institute
Krishna Patel: Surgery Center Administrator
Originally from Florida, Krishna made the big move to California in 2016. She joined our team in May of 2016. Krishna attended the University of Alabama at Birmingham where she obtained her Bachelor's Degree in Health Sciences. Since 2010, she has been working in the ambulatory surgery center setting and over the years has gained much experience in the medical administrative field. She enjoys working with patients and guiding them through a positive surgical experience when they visit The Aesthetic Institute.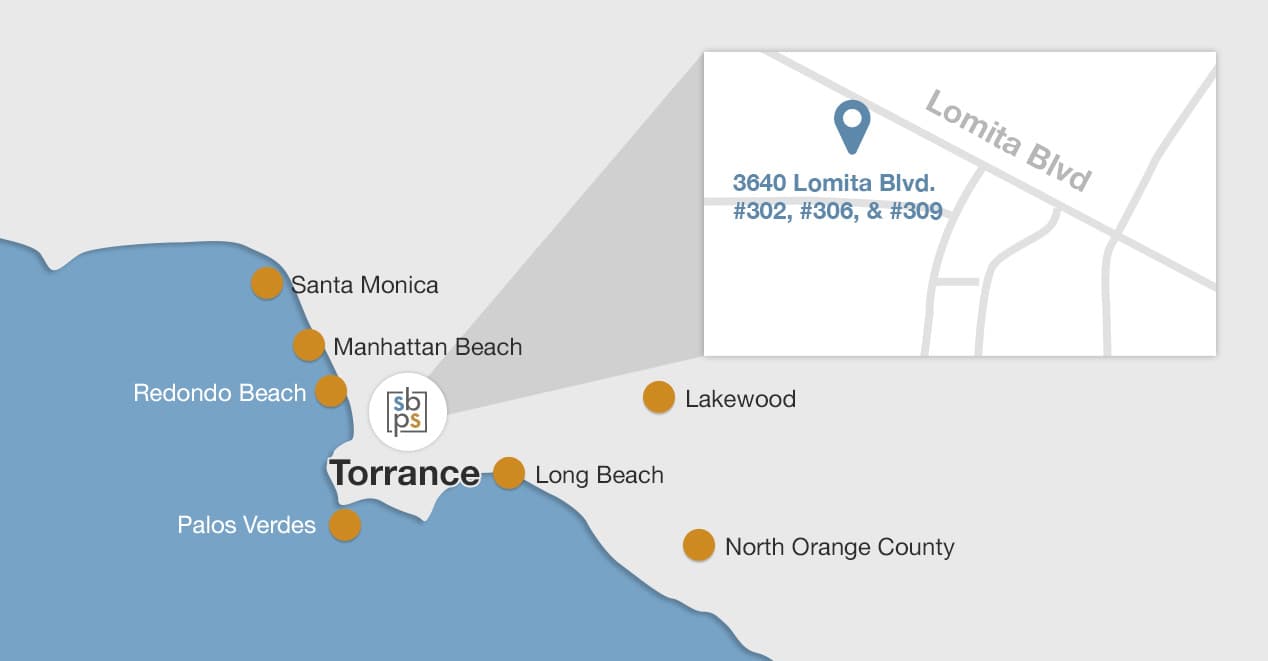 Back to Top