South Bay Plastic Surgeons
3640 Lomita Boulevard #306
Torrance, CA 90505
Phone: (310) 784-0644
Monday-Friday: 9 a.m.–5 p.m.

The Spa at South Bay Plastic Surgeons
3640 Lomita Boulevard #309
Torrance, CA 90505
Phone: (310) 784-0670
Monday-Friday: 9 a.m.–6 p.m.
Wednesday: 9:00 a.m.–8 p.m.
Saturday: 9 a.m.–4 p.m.

Manhattan Beach Patients
South Bay Plastic Surgeons is a short drive down the Pacific Coast Highway for Manhattan Beach residents considering plastic surgery. As one of the premier practices in Southern California, with locations in Torrance, South Bay Plastic Surgeons features a team of exceptional, board-certified plastic surgeons and a custom-built, state-of-the-art surgical facility called The Aesthetic Institute. The Spa at South Bay Plastic Surgeons, our full-service medical day spa, offers a range of noninvasive and minimally invasive cosmetic and reconstructive procedures.
If you're looking for a plastic surgeon serving Manhattan Beach, we invite you to request a consultation online to meet with a member of our distinguished team, or call our office at (310) 784-0644 and one of our helpful staff members will schedule your appointment.
Personalized Care
We established South Bay Plastic Surgeons to offer the excellent cosmetic and reconstructive results we believe all patients deserve. Our diverse areas of expertise, including specialties such as post massive weight loss surgery, means you will be treated by a surgeon with years of experience in the specific procedure you want. Our professional staff welcomes each of our patients in a warm and respectful manner, and we pride ourselves on running an efficient office while providing care that is never rushed.
Popular Manhattan Beach Cosmetic Procedures
Between plastic surgery and nonsurgical treatments, SBPS offers a variety of ways to enhance your look. Popular choices with our patients from Manhattan Beach include:
Beautiful Results
We exceed the expectations of our patients by consistently producing dramatic results that still appear natural, whether you are getting a breast augmentation or a facelift. We invite you to browse our online photo gallery to get a sense of the work we do. You can see many more before-and-after photos of our patients when you come in for your consultation.
Advanced Techniques & Technology
The field of cosmetic and reconstructive plastic surgery is continually evolving. Our plastic surgeons offer the leading-edge treatments that Southern California residents desire. We incorporate the latest advances in medical technology with the diverse surgical experience of our surgeons to provide safe, efficient, and improved results. Our commitment to offering patients the latest technology is illustrated by using the VECTRA® 3-D imaging system at our surgical consultations, allowing you to see a 3-dimensional digital preview of your possible results.
The Aesthetic Institute
Safety, comfort, and quality care are our focus at The Aesthetic Institute, our custom-constructed, state-of-the-art outpatient surgery center. This facility was designed with both patient and surgeon in mind.
Convenient
Our Torrance plastic surgery office allows Manhattan Beach residents to skip the hassle and stress of freeway traffic. We are located on Lomita Boulevard, just down the street from The Spa at South Bay Plastic Surgeons, which offers a menu of minimally invasive skincare treatments for patients who want cosmetic improvements without surgery.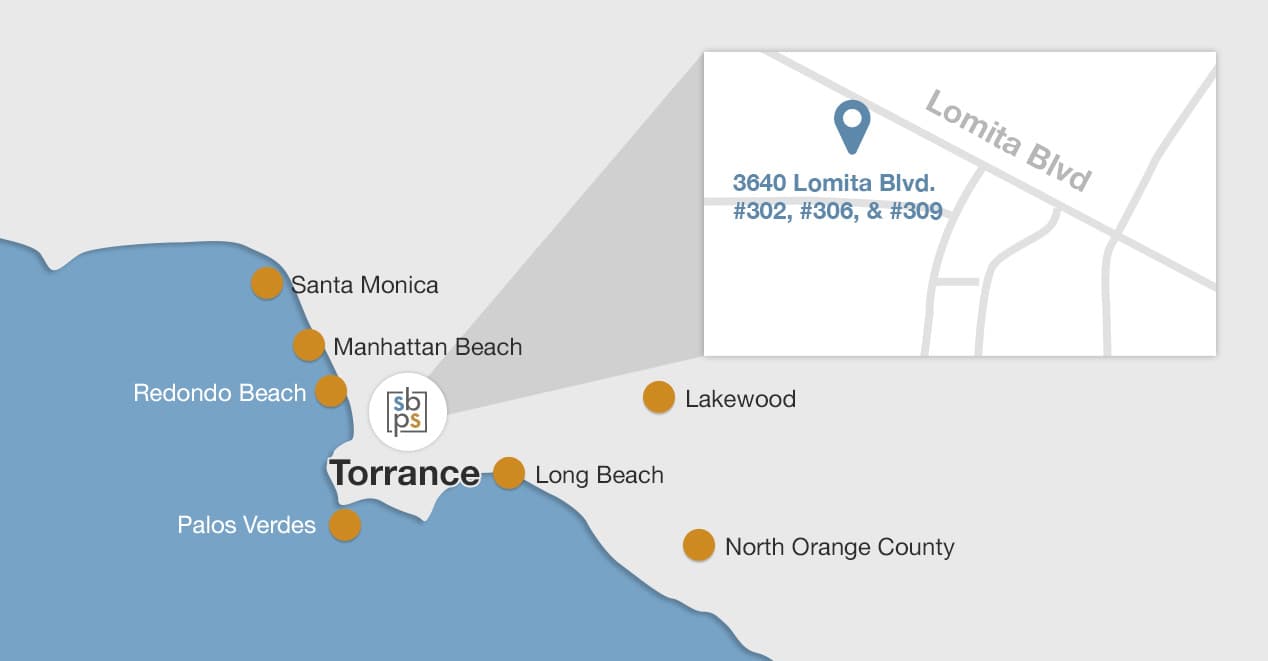 Back to Top