South Bay Plastic Surgeons
3640 Lomita Boulevard #306
Torrance, CA 90505
Phone: (310) 784-0644
Monday-Friday: 9 a.m.–5 p.m.

The Spa at South Bay Plastic Surgeons
3640 Lomita Boulevard #309
Torrance, CA 90505
Phone: (310) 784-0670
Monday-Friday: 9 a.m.–6 p.m.
Wednesday: 9:00 a.m.–8 p.m.
Saturday: 9 a.m.–4 p.m.

Mommy Makeover
Whether you've recently had your first child or your children are all grown up, you're probably used to putting the needs of your family first. But pregnancy, childbirth, and the demands of motherhood can all take a toll on your body, and sometimes diet and exercise alone aren't enough to restore it to its original shape. Many women visit South Bay Plastic Surgeons for mommy makeover surgery in Torrance from Redondo Beach, Manhattan Beach, Long Beach, and cities in the Los Angeles area to improve many areas of the body at once. With this personalized combination procedure, we can help you feel like yourself again.
Mommy Makeover Before & After Photos
Our plastic surgeons are proud of the beautiful results they achieve, which you can see in our photo gallery. Browse the mommy makeover before-and-after photos and see for yourself why we are so highly regarded.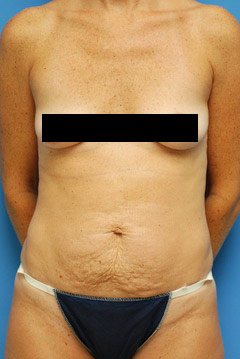 Before
After
This 37-year-old mother of 3 wanted to remove her stretch marks, get a flatter tummy, and enhance the size of her breasts. Her mommy makeover included a tummy tuck and breast augmentation, using round, silicone gel implants placed under the muscle.
*Keep in mind that each patient is unique and your results may vary.
What are the benefits of a mommy makeover?
A mommy makeover is a customized procedure that addresses the aesthetic concerns of women after pregnancy and childbirth. Although the surgery can be tailored to each patient's exact specifications, a mommy makeover typically corrects sagging breasts and loose skin and excess fat around the abdomen. Other procedures, such as liposuction, are also commonly added to a mommy makeover. Benefits include:
Dramatic results. Having these procedures performed in a single surgical session enhances the final "wow" factor.
Saving time and money. Patients appreciate that they have to take time off work only once, and they also pay certain fees, such as for anesthesiology, just once.
Elevated confidence. The emotional benefits of taking care of numerous cosmetic concerns in a single operation also contribute to mommy makeover patients being among our most satisfied.
Do I have to be a mom to get a mommy makeover?
Definitely not. The name "mommy makeover" came about because pregnancy and childbirth take a toll on many areas of a woman's body. Women who have lost a significant amount of weight or experienced undesirable changes to multiple areas of their body are often good candidates for the procedure as well.
How much does mommy makeover surgery cost in the Los Angeles area?
Because each mommy makeover is personalized to the patient's unique needs and cosmetic goals, there is great variability in the price of a mommy makeover. By combining procedures instead of having them performed separately, patients save by paying certain fees such as the anesthesiologist and surgery center once. You will be provided a price quote for your procedure during your consultation with one of our plastic surgeons.
"To anyone looking for a plastic surgeon: I wish I could find the right words to give you the comfort you need to place your body in Dr. Newman's hands. During my consultation, I knew he was the right surgeon for me, and I believe his caring personality and calming presence will give you the same feeling."
— W., RealSelf reviewer
Read more patient testimonials.
What procedures are done in a mommy makeover?
Our board-certified plastic surgeons understand that pregnancy affects each woman differently, and they recognize the importance of customizing your mommy makeover to meet your precise needs. When you pursue a mommy makeover, you have plenty of options for total customization. A mommy makeover typically combines body contouring with breast enhancement to redefine your natural contours and tone areas that don't respond to exercise. During your consultation, your doctor works with you to help you select a plan of action that meets your aesthetic needs and fits your lifestyle. Here are some of your options:
Breast Enhancement
Pregnancy and breastfeeding can permanently alter the breasts, leaving them with a saggy or "deflated" appearance. Stretched skin and oversized areolas may leave you feeling embarrassed or self-conscious. Depending on your goals, breast enhancement can reposition, reshape, enlarge, or reduce your breasts for a perky, natural-looking silhouette that you can't wait to show off. Breast lift and breast augmentation procedures are the most popular for mommy makeover patients.
Body Contouring
Abdominoplasty is a common component of a mommy makeover. This comprehensive procedure improves the look of the abdomen by tightening loose muscles and removing excess fat and skin. The result is a stronger, more toned midsection.
Although abdominoplasty is one of the most popular additions to a mommy makeover, many women may also benefit from some of our other body contouring options. Liposuction is a popular and effective choice for targeted fat removal in areas such as the neck, arms, and back, and thigh lift or arm lift surgery can improve the look of limbs, too.
What can I expect after a mommy makeover?
By combining surgical procedures in a single operation, you also combine your healing time into a single recovery period. In the majority of cases, our surgeons perform mommy makeovers as outpatient procedures, meaning you will return home the day of the surgery.
Expect to experience the most discomfort during the first week of the recovery, and for the tummy tuck to be the most uncomfortable area. Our tummy tuck patients usually return home with an ON-Q* pain pump that automatically releases numbing medication for the first few days after surgery. It's also important to wear your compression garments at all times during the first 2 weeks because they provide support and minimize swelling.

A Reputation Built on Results
I had first stage breast cancer 8 months ago and had mastectomy surgery then had breast reconstruction...
It's been a year since Dr Jewell performed my thigh lift surgery. I have always been happy with my surgery...
I would highly recommend Dr. Jewell. I had breast cancer in 2015 and the reconstruction was completed...
I have nothing but praise for Dr. Juan Rendon. His compassion, understanding, care, and thoroughness...
How long does it take to recover from a mommy makeover?
Depending on the nature of your job, plan to take 2 to 3 weeks off work after the surgery.
While each patient's recovery is unique, these general guidelines can help enhance the healing process.
Preparation: Fill your prescriptions ahead of time, make sure you have support from a family member or friend available at all times during the first few days following the surgery, and prepare meals that can be frozen. Arrange for child care if you have small children.
Don't overdo it: Trying to do too much, too soon, can actually result in a longer recovery time. It's important to get up and walk around, but don't do much more than that for the first 2 to 3 weeks, even if you feel up for it.
Communication: If you have concerns or feel that something isn't quite right, contact our office. Our staff can provide answers or schedule a follow-up appointment if necessary.
Can a mommy makeover include facial procedures?
A mommy makeover can be a great opportunity to undergo a facial procedure, too. If you've been considering rhinoplasty, eyelid surgery, or another option for facial rejuvenation, you may be able to add it to your mommy makeover. Our doctors offer guidance during your decision-making process to help you understand which combination of procedures will create a beautiful, lasting, and safe result.
Common Mommy Makeover Questions
What's the difference between a mommy makeover and a tummy tuck?
A tummy tuck is a plastic surgery procedure that rejuvenates the abdominal area by removing lax skin and repairing the abdominal muscles. Since pregnancy usually takes a toll on the abdominal area, most mommy makeovers include a tummy tuck.
What should my BMI be before a mommy makeover?
Our surgeons recommend that patients have a BMI (body mass index) under 30 for safety and satisfaction with results. You can calculate your approximate BMI with this Mayo Clinic BMI tool.
Is mommy makeover surgery painful?
While having multiple surgical sites can be more uncomfortable than having just one, the tummy tuck is the main source of discomfort for mommy makeover patients. Our surgeons send patients home with an ON-Q* pain pump that minimizes pain for the first few days after surgery when there is typically the most discomfort. Patients are provided with a prescription for pain medication to have on hand if needed.
Are mommy makeovers worth it?
The benefits of rejuvenating the breasts and body with a single surgery and recovery period are worth it for most, if not all, of our mommy makeover patients. Recovery is not significantly more difficult than a tummy tuck on its own. On RealSelf.com, the mommy makeover received a 95% Worth It rating from thousands of patient reviews.
How much weight do you lose with a mommy makeover?
Weight loss is not the goal of mommy makeover surgery; however, women who include a tummy tuck and liposuction often slim down 2 to 3 dress sizes.
How long will my results last?
Mommy makeover results last indefinitely if you maintain a stable weight and don't become pregnant. The natural aging process continues, but the effects can be addressed with nonsurgical procedures or plastic surgery in the future if desired.
If you have any questions about mommy makeover surgery at our Torrance practice, request a consultation online, or call South Bay Plastic Surgeons at (310) 784-0644 and one of our helpful staff members will schedule your appointment.

Meet Our Surgeons
Our team of board-certified plastic surgeons provides an unmatched combination of training, experience and specialization for optimal care.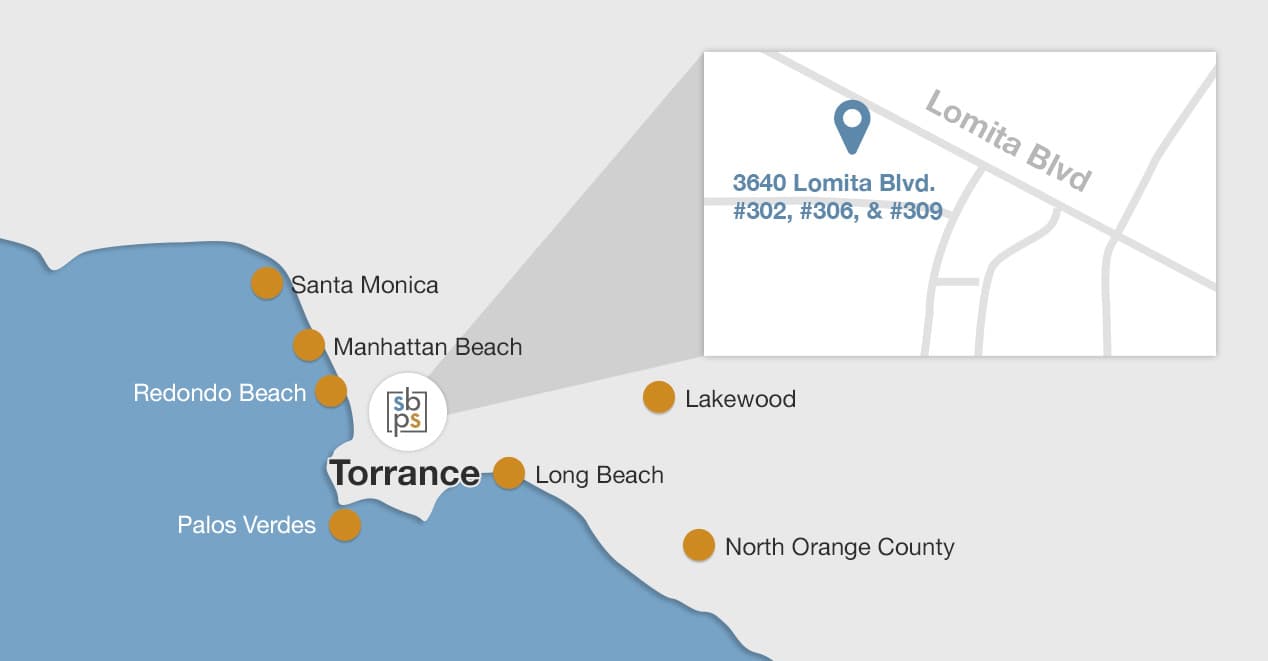 Back to Top