South Bay Plastic Surgeons
3640 Lomita Boulevard #306
Torrance, CA 90505
Phone: (310) 784-0644
Monday-Friday: 9 a.m.–5 p.m.

The Spa at South Bay Plastic Surgeons
3640 Lomita Boulevard #309
Torrance, CA 90505
Phone: (310) 784-0670
Monday-Friday: 9 a.m.–6 p.m.
Wednesday: 9:00 a.m.–8 p.m.
Saturday: 9 a.m.–4 p.m.

Patient Testimonials
Plastic surgery can enhance confidence and improve lives when performed by a qualified plastic surgeon. Find out when you read just a few of the many kind letters and notes satisfied patients have sent to South Bay Plastic Surgeons in Torrance. In Los Angeles, Long Beach, and surrounding areas, we are known for our beautiful results and exceptional care.
We look forward to serving you and encourage you to call the practice at (310) 784-0644 to schedule your visit.
---
Dear Doctor,
Wanted to thank you for your time and perfection with the surgery.
Warmest wishes,
RM
---
Dear Doctor,
What an awesome experience from the first consultation to the awesome end result!! Special thanks to the staff and of course, to you!
With warm wishes,
PF
---
Dear Doctor,
Wow! You are an expert! I am so happy with the results of my surgery. I only wish I had come to you the first time around. Thank you! The time you spent with me consulting, considering and reassuring me was especially appreciated. The care you took before the surgery boosted my confidence. The results exceeded my expectations. Thank you from the bottom of my heart, and though I would hope to avoid future surgeries, I would trust you with any that were mutually agreed upon, and I would highly recommend you! Best of luck with your practice and I look forward to seeing you in the future!
With warm wishes,
PF
---
Dear Doctor,
I am so thankful to have you on my side through this unfortunate journey of mine this year. I am so blessed with the outcome and so fortunate to have a truly gifted surgeon as yourself by my side. From the very beginning, without you I would not have been as strong and confident! Thank you so much! I wish you and your family a wonderful, happy and healthy New Year! How lucky are they, and I, and all the lives you've touched as a Doctor. The world is a better place to have such whole hearted and gifted people like you!
Peace and love,
LH
---
Dear Doctor and Staff,
Bless you and thank you! You've shown that making a difference is as simple as sharing your thoughtfulness with others. I appreciate everything you've done for me as my Doctor.
Sincerely,
BH
---
Dear Doctor,
Thank you so much for taking such great care of me this year. You always had amazing things to say and many words of encouragement. You are an awesome Doctor!
Happy 2013!
PF
---
Dear Doctor,
Thank you for everything that you have done for me. I am very happy to have you as my Doctor. I wish you and your family happy holidays!
R
---
Dear Doctor,
It is Thanksgiving once again, and with that brings my insane gratitude for your abilities!
Every year at Thanksgiving I give thanks for the wonderful and awesome things in my life. You, Doctor, are one of them.
Once again, I must let you know just how thankful I am for your caring, your expertise and your all-around rocking abilities. When I look down, BAM!!! I have incredible breasts! Breasts I never had, even when I was 16. They are amazing (seriously, AMAZING) – you do the most mind-blowing work.
Happy Thanksgiving Doctor, I am very thankful for you.
Sincerely and from the bottom of my heart (yes, just below and behind my rocking rack),
AK
---
Dear Doctor,
So many different ways to say "Thank You" but it just never seems like enough. Such a big job for two little words. Please know how grateful I am, and my family and friends as well. For all you did for me and your patients like me. You put me back together so beautifully! Your kindness, generosity, and amazing skill are so appreciated. "Thank You" for all you did for me and all the other patients like me. You are an angel.
P.S.- I'm telling everyone how wonderful you and your staff have been and highly recommending your office.
Sincerely,
LT
---
I had a partial mastectomy which left me with lopsided breasts, a "C" and "DD", and was very upset because I couldn't look in the mirror or wear a bra that fit both breasts. The Doctor was recommended to me by my oncologist and let me tell you, he made my life worth living again. He got my breasts on the same "level"; "one size fits both". He walked me through the surgery and recovery and he cared about me as a person. So gentle a man. I highly recommend him to anyone who needs plastic surgery of any kind.
---
Dear doctor and staff,
Thank you so much for your care and thoughtfullness! I am so happy and greatful for all of your support. Again, my deepest thanks! With warm regards, M
---
Dear doctor,
Where do I begin? You are responsible for some very significant changes in my life, which have brought me considerable happiness! I am so grateful for your help.
Thanks so much for performing the recent abdominoplasty. The surgery and the post-op recovery all went quite smoothly. I am anxious for all the swelling to resolve so I can see the final result.
I also want to thank you for al the times you saw me and helped me with my leg injury. I appreciate the professional courtesy and your generosity. Thanks for everything! D
---
Dear doctor and staff,
Thank you all so very much for your great work. I have enjoyed my experience with you all from start to finish. You are a great team! Doctor, your work truly exceeded my expectations. I am so happy (thrilled, actually) with the results. I wish your practice much continued success and prosperity now and in the future. Thank you again! All the best, HZ
---
Dear doctor and wonderful staff; Thank you very much for your compassion and kindness through a very difficult time for me. As sad and trying for me, I was alwys greeted with kindness and a smile. Thank you for making a tough situation, pleasant. It was really thoughtful of you to all be so kind!
Love, K
---
Dear Doctor, Just a little "fella" from Ireland to remember how you made my surgery go so "easy" for me with your kindness. V
---
Doctor, Can you believe it has been 2 years today that I underwent 18.5 hours of surgery? Time waits on no man. I am writing to express my deep gratitude for your superior care. My recently improved health is a credit to your expertise and attentiveness. I will be certain to recommend you to everyone I know. Love ya, G
---
" A thousand thanks..and more" I can't let the one year anniversary of my surgery pass without thanking you one more time. I hope you enjoy the gift (I hear it's delicious) And I hope you got some popcorn too! Here's to another great year! CL
---
Dear doctor, Thank you so much for the wonderful care you've given me. You are a very compassionate docotr that makes everyone feel special. I couldn't have gone through breast cancer so well without you! KM
---
Dear Doctor, Thank you so very much for your caring for me these past months. You made a scary time enjoyable and I will always thank God for you! Blessings to you and your family! K
---
Dear doctor, Thanks for doing such a great job with my surgeries, your excellent care, a wonderful team at SB Plastic Surgeons and your healing touch. I am very grateful and happy that you have been my surgeon. K
---
Dear Dr. Hope you'll enjoy the basket we made for you. You are very special! Thank you for everything you've done for my complicated breast reconstruction. You and your staff are very supportive. Again, a million hugs and thanks for being a great surgeon. From, SF
---
Dear Doctor,
You touched my heart with your special concern for the well being for my life. No one has ever fought so hard for my best interest before. You are my hero! I thank God for you and hope you will be blessed as much if not more than you have blessed me. Love your patient, DA
P.S. Happy New Year!
---
At this time of year we remember what we are thankful for and I am most thankful for finding such a wonderful doctor. I couldn't let this time go by without giving you this small token of my gratitude for all you've done for me this year. I hope you have a wonderful Thanksgiving.
CL
---
Dear Dr.,
I was looking at a picture of my chest before surgery today and it made me want to write you to just say thanks again. You changed my life. When I get the ab part done, we can finish up the chest then, but in the mean time I can not begin to tell you the feeling you have given me. Thank you so much for the happiness.
Kind Regards
---
Dear Doctor, Once in a while there is a physician who goes above & beyond—You are that one. The care you gave little Christa was so special as was the support given to alleviate my daughter's fears. You are indeed a gifted surgeon. Sincerely, Mairi
Hello Doctor, Our family stopped by to say hi! You did three surgeries on Emily for syndactaly and one on my hand. Thank you so much! BR
---
Hi Doctor! It's me, Emily. It's been 13 years since I last saw you. I'm wondering how you're doing and I really want to thank you. Blessings, Emily
---
Dear Doctor, I want to thank you for helping me through this very difficult surgery. I was told by one of the nurses "you had the dream team!" I know it and am so grateful to have such a gifted surgeon. This has been a very emotional time and a hard decision to make, so it has been a relief to know I can rest in your hands! It was just by chance that I attended your lecture last January, but I think it was meant to be! Best, LS
---
To Doctor, I received your follow-up letter recently and sincerely appreciate your thoughts and hospitality during my recent consultation visit. To anyone who visits your facility, meets your staff, and interacts with you, it's evident you've assembled a first-class organization. You're clearly very knowledgeable, competent, and have a great demeanor with prospective patients. For this surgery (whenever it ends up being), I wouldn't consider anyone else. I also wanted to say that as Customer Coordinator, you couldn't have chosen a better face for your organization than Dawn (personable and professional). You've assembled a team that makes it easy for prospective patients to feel comfortable.
---
Dear Doctor and office, I can't think of a better deserved thank you for all that you have done. You're informative and made me a bit more comfortable. You are genuine and that made me trust you. For all of this and more, I thank you. DH
---
Doctor, I really appreciate you, and your work, and how darn good you are. Also, your soft quiet smile when I go a little over the top, and the stillness of your energy. You are a fantastic doctor, and a wonderful teacher and I am sure outside of your white coat, a pretty nifty all around human being. I just wanted to let you know how much I appreciate your superior care of me, and the expertise you showed upon my body. I feel pretty for the first time in 47 years, ok wait…yes, I do, but, I will feel even better when I am "tweeked" and then, then, then…I think I will be unstoppable.
Your goofy patient AK.
---
Doctor, Thank you for everything! I am ecstatic with the results and I know this is because of your skill and commitment as a surgeon. I also want to let you know how much I appreciate your willingness to talk to me during your personal time off when I was in Boston. It meant a tremendous amount to me to know what to expect. I believe you are a great doctor and most of all a great person-very inspiring! Thank you for everything!
Chris
---
I know I seemed less than thrilled yesterday about my chest, but I wanted to let you know it took every thread of my being to not cry out of happiness. To me, you have proven yourself to be an artist with incredible surgical abilities. I was in a lot of pain and had a lot of tension regarding the outcome. When I saw your job, I couldn't believe it was me looking back in the mirror. You changed my life and I do not know where to begin to thank you for the wonderful creation you left me with. So, thank you and I look forward to getting these tubes out of me as soon as possible. I am scared to shower which is ok for me; not so much my wife. See you soon and thank you again for being so talented and using those incredible skills on me. You did a 10 out of 10 as far as I am concerned.
EJ
---
Dear Doctor, Reflecting over the past year, I want to thank you for making me feel like a new person. Your creative art of re-sculpting my abdominal and stomach area and your sincere care have been amazing! I wish you a healthy and happy New Year and years to come. Good luck in all your endeavors!
With much appreciation, M
---
Thank you for persevering and advocating on my behalf to get me into LCM San Pedro Radiology for a new drain yesterday. Your efforts made a significant difference in my improved well being and I am grateful beyond description.
Candace
---
I am writing to you again this time to thank you for getting me to Dr. Feldman and his team at LCM San Pedro Radiology. Thanks to you and your staff's extraordinary efforts to get me in there sooner vs. later, I was seen yesterday morning by Dr. Feldman and I now have a new drain that is working quite well. The greatest news is that I feel as if I have just turned a corner in my recovery process. I am feeling stronger this morning than I have felt since the 7/31-8/1 emergency surgery. My blood seems to be regaining it's vigor. I am grateful, beyond description for your part in getting me to where I am now. You have consistently shown-up, scheduled and unscheduled weekday and weekend, and for this, my gratitude abounds.
There have been difficult moments between us-communication between human egos is a tricky thing. I want you to know that regardless of these challenges, my gratitude for your fine efforts getting me stitched-up and restiched to heal, finally, one-year-post- mastectomy transcends any bumps in the road we've travelled together. You're work is exceptional. I'll see you next week.
In gratitude, Candice
---
Thank you so much for the Latisse Solution. Your kindness and generosity touched my heart. I appreciate you so much. I've had two chemo treatments with four more to go. I will come and see you soon. I love you, Y
---
I am the lady (on the ground) you assisted in the Tormed parking lot on Friday, April 16, 2010. I can't thank you enough for your assistance as well as the person you brought with you. I was able to get home and rest and my surgeon has since reassured me that there is no further injury to my spine. At this time in my life, I don't need a Plastic/Reconstructive Surgeon but if the time comes or I know of someone who does, I will definitely mention your name. Once again, thank you for your help.
Sincerely, R
---
Thank you from the bottom of my heart. The old me thanks you… The new me loves you… you rock!
OR
---
I'm not religious and the only miracles I have seen were performed by surgeons, so my admiration for doctors is already great. The Kindness and caring you have shown me, in addition to your brilliant skills, has made my surgeries one of the best experiences in my life. Plus, you're a mom! You mom must be so proud of you. I'll be thinking of you every day for a long time.
D
---
Thank you so much for all your kind words. Every time I come to the Personal Image Center® I feel like I'm getting my money's worth and more. It shows that you put your whole heart and soul into your work. You care and that's important to all of us that come to see you. This Thanksgiving I'm thankful for all that you do for me.
---
Dear Dr. Newman,
On behalf of the Torrance Memorial Medical Center staff, in particular Paula and myself, I would like to express our sincere gratitude to you in helping us successfully complete the Breast Reconstruction Education Tool. It has been approved by the committee and is now an official document to be used her at TMMC. Your input of information made it possible to create a very professional presentation for our patients and family to educate and give them a better understanding of the surgery they will undergo. I took the liberty to present you with a gift as a token of our appreciation for your time and efforts towards this project. Thank you so much!
Sincerely,
Evelyn
---
Hello Dr. Newman,
Thank you very much for all you have done for me. It is very much appreciated.
Gladis
---
Doctor, Thank you for everything! I am ecstatic with the results and I know this is because of your skill and commitment as a surgeon. I also want to let you know how much I appreciate your willingness to talk to me during your personal time off when I was in Boston. It meant a tremendous amount to me to know what to expect. I believe you are a great doctor and most of all agreat person-very inspiring! Thank you for everything!
Chris
---
Muchas Gracias!
Thank you very much.
You guys make the best medical team.
---
I just wanted to thank you, Joanne, Sherrie and Olivia for the kind treatment that I receive during my appointments, and during phone conversations.
I have never waited more than five minutes after my appointment time to see you. It is so refreshing that you respect the time of your patients, and you schedule appointments accordingly. A big thank you again to you and all of your staff.
---
For all the thoughtful things that you so often say and do, This brings a world of special thanks. Especially for you.
---
Dear Doctor,
I almost think of you every day, when I see my breasts. They look so beautiful. I'm very happy!!
I wish you all the best.
---
Read What Patients Are Saying About Our V.I.P. Program
"The services, discounts and customized care I receive with my V.I.P. membership is much more than I expected. However, the compliments I receive from family and friends for looking 10 years younger are priceless!"
– MaryAnn P.
"After decades of beach living (without much sunscreen) I am thrilled that Barbara has been able to bring my skin back to life. The V.I.P. program is not only smart financially but with my busy schedule of work and family, it helps remind me to make that appointment to take care of myself. Thanks Barbara. Now I get compliments on my skin instead of suggestions of sunscreens."
– Dyan K.
"Just wanted to send you a thank you for telling me about the V.I.P. Program. OMG! It has made such a difference in my face. I think this is the best my skin has looked in a very long time. In the past, I've usually just done a couple of treatments before quitting (and seeing results). The V.I.P. Program was such a good deal, I couldn't pass it up. What a transformation that occurs when a regular routine of treatments and peels/laser is followed. Who would have known! Anyway, I just wanted to thank you again for telling me about the program. I've enjoyed all the treatments you gave me (and enjoyed Michele's laser treatments, too)! You guys are the best. ':-)' "
– Caren B.
"I'm absolutely thrilled with the results I have seen with my skin. I feel more confident and comfortable in my own skin. I can wear little to no makeup and feel good that my complexion is great. I have received nothing but compliments from friends about my skin. I absolutely love the Obagi® skin care products and the skin treatments I have received from South Bay Plastic Surgeons."
– Carol P.
---
Click an image below to read one of the thank you letters we've received.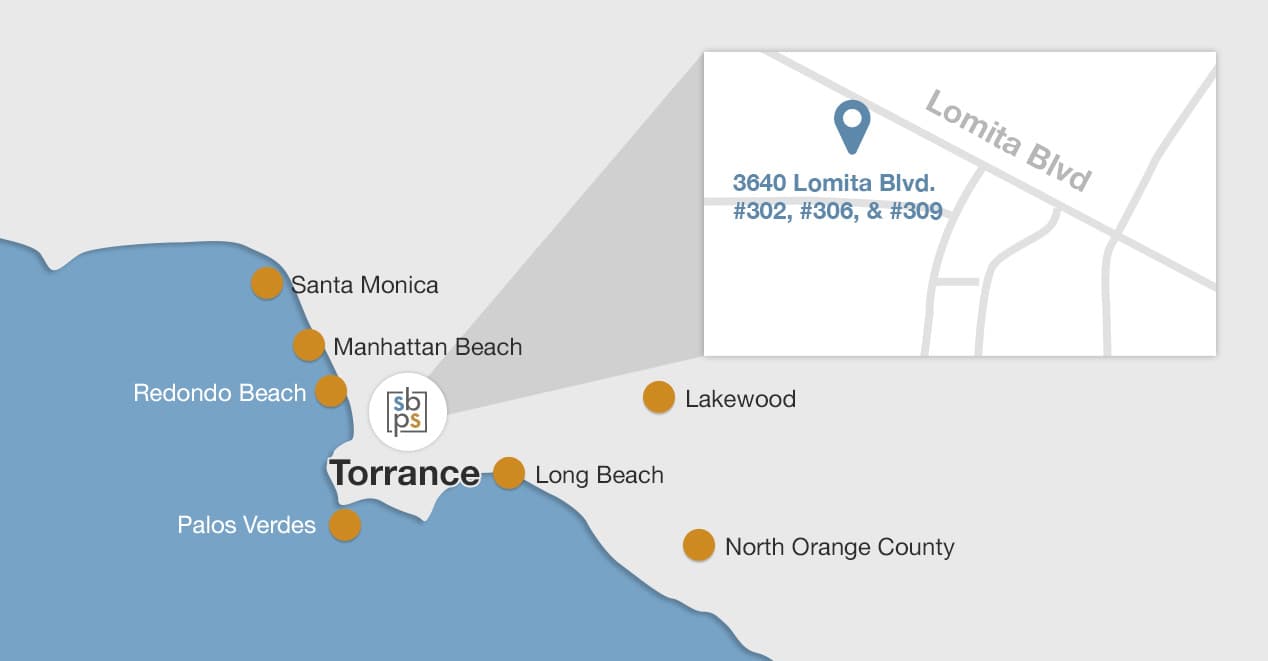 Back to Top