South Bay Plastic Surgeons
3640 Lomita Boulevard #306
Torrance, CA 90505
Phone: (310) 784-0644
Monday-Friday: 9 a.m.–5 p.m.

The Spa at South Bay Plastic Surgeons
3640 Lomita Boulevard #309
Torrance, CA 90505
Phone: (310) 784-0670
Monday-Friday: 9 a.m.–6 p.m.
Wednesday: 9:00 a.m.–8 p.m.
Saturday: 9 a.m.–4 p.m.

The Spa at South Bay Plastic Surgeons
Women and men from throughout the South Bay trust the aesthetic specialists at our med spa in Torrance, where we offer a range of minimally invasive treatments that help you look your best without cosmetic surgery. We offer nonsurgical procedures exclusively at The Spa at South Bay Plastic Surgeons, which is conveniently located in the same building as our plastic surgery office and The Aesthetic Institute.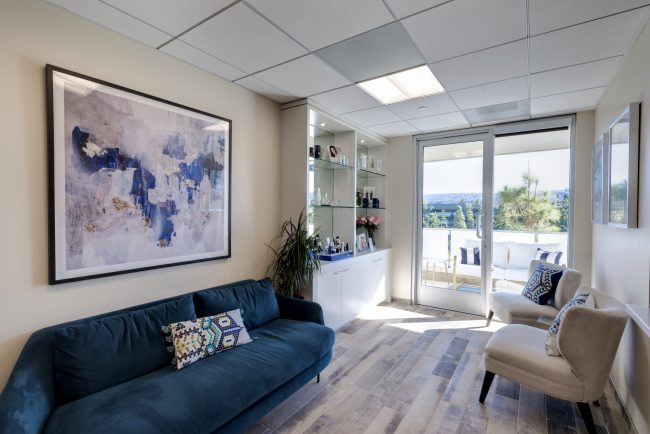 Combining Luxury & Professionalism
What sets The Spa at South Bay Plastic Surgeons apart from the other med spa choices near Redondo Beach and Manhattan Beach? Start with the office itself.  Just a quick elevator ride away from The Aesthetic Institute where our plastic surgeons serve our surgical patients and perform all cosmetic surgery, The Spa is dedicated to providing skin care and nonsurgical cosmetic enhancement for the face and body exclusively. We have created a comfortable, inviting atmosphere designed specifically for the needs of our spa patients.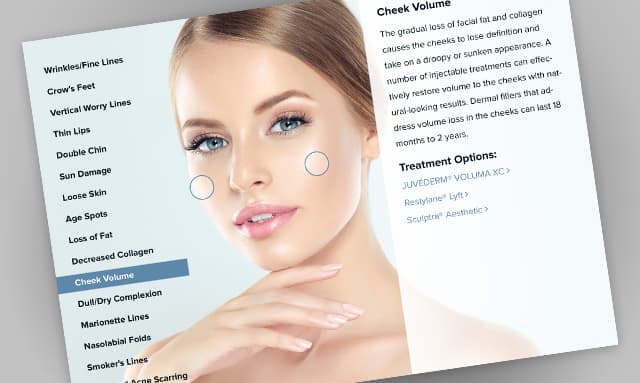 Don't know what you need?
Knowing which treatments are best-suited for your concerns can be confusing. Our interactive Treatment Planner is an easy-to-use guide to various skin conditions and the therapies our skin care specialists recommend.
Plan Your Treatment
Our spa offers innovative and indulgent options for facial rejuvenation and body contouring, including CoolSculpting®. The highly trained medical professionals understand that not everyone will benefit from the same treatments. They use their experience and expertise to recommend procedures best-suited for an individual's needs. Our plastic surgeons supervise the spa and our aestheticians bring unique talents to the practice.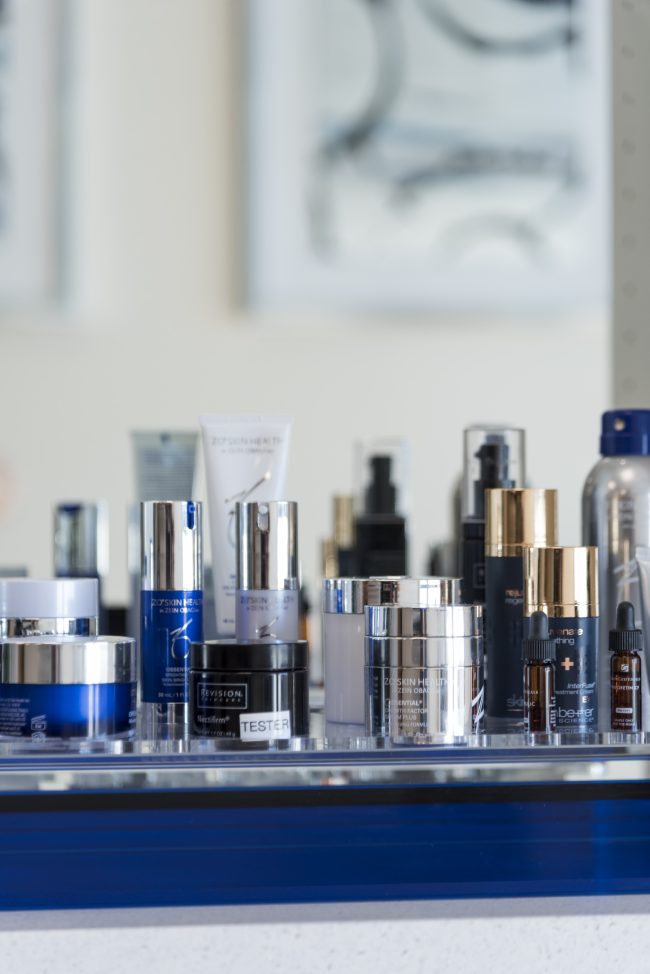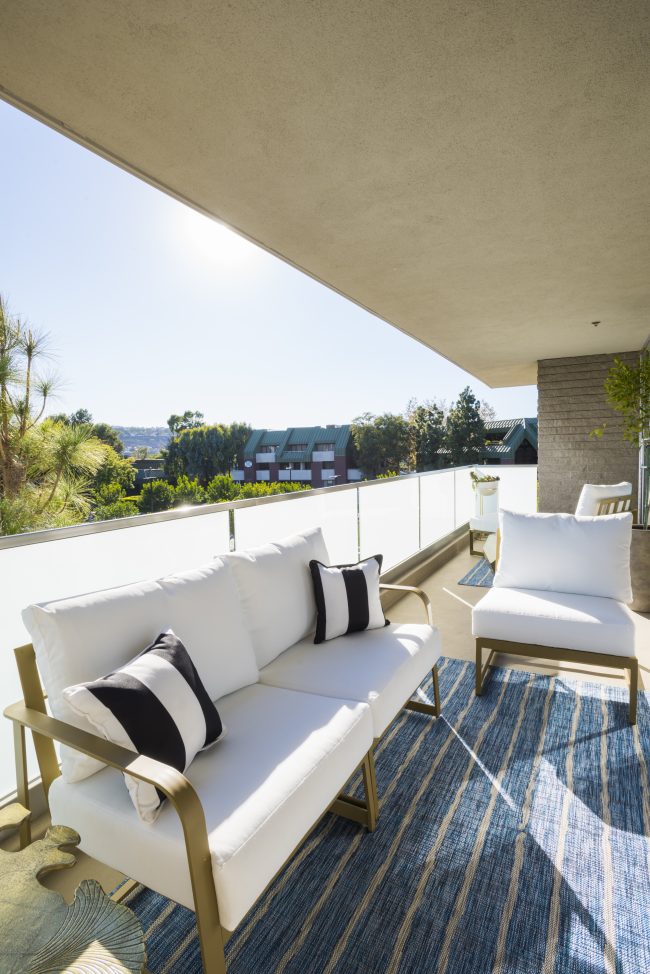 Our 'Layered' Approach to Skin Care
By identifying your specific skin care concerns through a complimentary, in-depth consultation, our aestheticians can develop a personalized program designed to provide the best possible results. We recommend beginning with the least expensive, least invasive programs to address your concerns with minimal risk and downtime. The innovative nonsurgical procedures now available can help many patients postpone cosmetic surgery or avoid it altogether.
Our physicians and staff believe in using a layered approach to facial rejuvenation using the "4 R's":
Resurface (Obagi Nu-Derm®, lasers)
Relax (BOTOX® Cosmetic)
Refill (dermal fillers)
Redrape (surgery)
With a results-oriented and client satisfaction-centered approach, we apply our years of experience and the latest clinical data to help you achieve your goals. Read what real patients have shared about their results on our reviews page.
Your Spa Options
Because our expansive spa menu includes a variety of services, it's helpful to visit each of the sections listed below to learn more about your options. Injectable treatments, advanced skin rejuvenation procedures, and body contouring without downtime can often be combined to create results that will help you look your best.
Visit the following pages to explore your options at our medical spa:
Looking for a great deal on spa treatments? Our Specials and Events page will keep you current on promotions and upcoming events. You can stay up-to-date with both our specials and events by "liking" our Facebook page.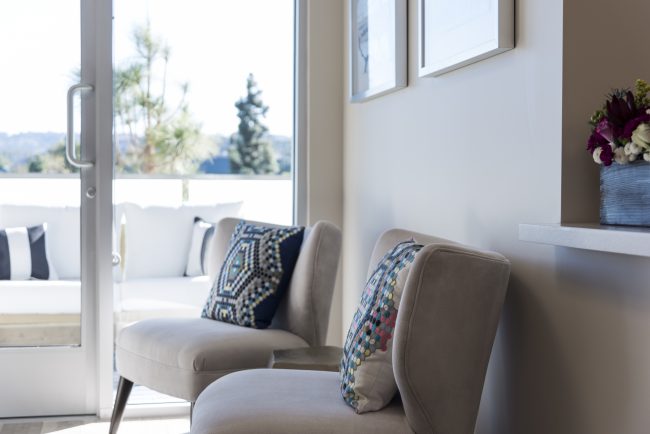 Taking the Next Step
When you're ready to meet with our specialists in person, you can request a consultation using the online form, or call The Spa at South Bay Plastic Surgeons at (310) 784-0644 to schedule an appointment.
A Reputation Built on Results
I am so thankful to have been referred to these professionals for all of my skin care needs. Everyone...
Had a Facial. It was amazing.
Went in for consultation. Staff is very friendly, knowledgeable and took the time to answer all my questions....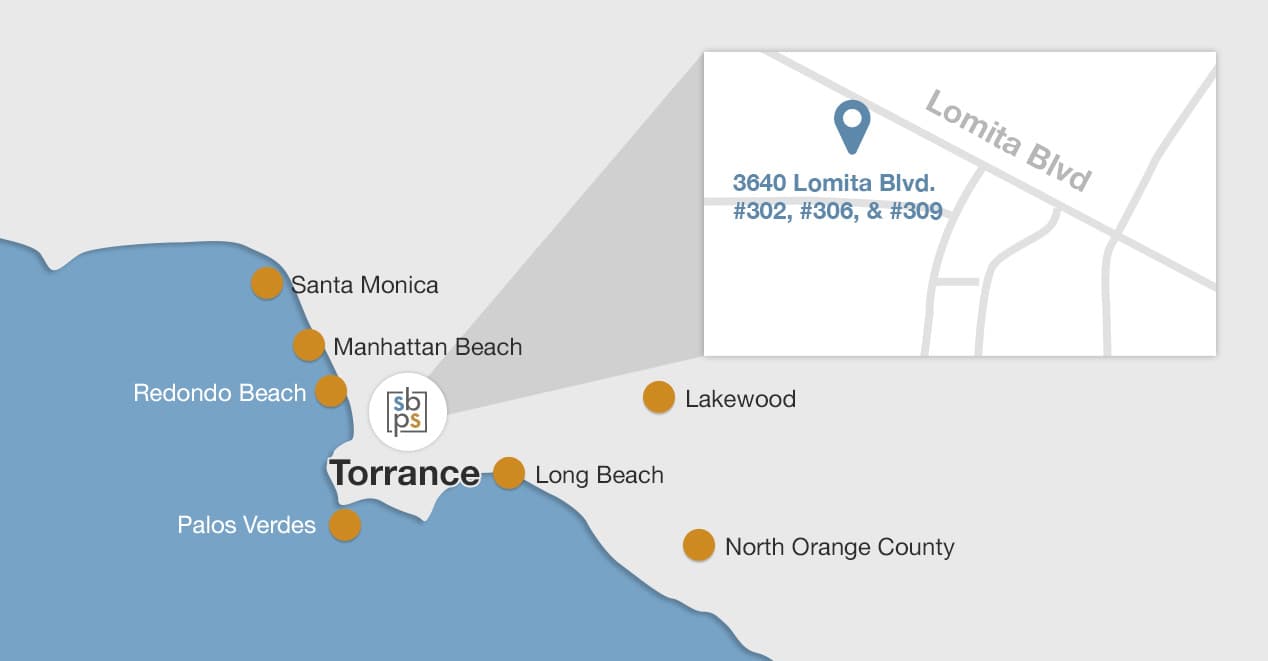 Back to Top