South Bay Plastic Surgeons
3640 Lomita Boulevard #306
Torrance, CA 90505
Phone: (310) 784-0644
Monday-Friday: 9 a.m.–5 p.m.

The Spa at South Bay Plastic Surgeons
3640 Lomita Boulevard #309
Torrance, CA 90505
Phone: (310) 784-0670
Monday-Friday: 9 a.m.–6 p.m.
Wednesday: 9:00 a.m.–8 p.m.
Saturday: 9 a.m.–4 p.m.

Fat Transfer for Breast Augmentation
Today's breast augmentation is adopting a new shape—one that's focused on results that look and feel more natural. While implants are the right choice for many people, others are in search of subtler and longer-lasting results. That's why we offer fat transfer breast augmentation in Torrance for women from Los Angeles and the nearby communities of Manhattan Beach, Redondo Beach, and Long Beach. This type of procedure is well-suited for those who want to take a softer approach to breast augmentation while still achieving a noticeable change.

A Reputation Built on Results
I had first stage breast cancer 8 months ago and had mastectomy surgery then had breast reconstruction...
It's been a year since Dr Jewell performed my thigh lift surgery. I have always been happy with my surgery...
I would highly recommend Dr. Jewell. I had breast cancer in 2015 and the reconstruction was completed...
I have nothing but praise for Dr. Juan Rendon. His compassion, understanding, care, and thoroughness...
The Benefits of Breast Augmentation With Fat Transfer
Each patient comes to our practice with a unique set of concerns and aesthetic goals. Therefore, it's impossible to say that one approach to breast augmentation is superior to another. However, breast augmentation with fat transfer may be an appropriate option if you'd like a subtler improvement. Most patients using fat transfer can anticipate an increase of approximately 1 cup size.
Because the procedure uses your own fat, most people tolerate this type of breast augmentation quite well, and the procedure has a low incidence of complications. The fat used during the procedure is removed via liposuction, which means that your donor area (typically the abdomen or thighs) can be sculpted at the same time. Breast augmentation with fat transfer also uses very small incisions, typically no more than the width of a fingernail. Small incisions mean small scars, and that's something that all patients love.

Meet Our Surgeons
Our team of board-certified plastic surgeons provides an unmatched combination of training, experience and specialization for optimal care.
Your Fat Transfer Breast Augmentation Experience
Fat transfer is an outpatient procedure that begins with liposuction. Depending on how much fat is removed, your procedure may be performed while you are under general anesthesia or simply using local anesthesia with sedation. During the procedure, your physician makes a series of several small incisions at your donor site. The surgeon then uses liposuction to remove enough fat to reach your goals and create a proportionate result.
The donor fat is purified using a special process that isolates the fat cells from blood and other impurities. The surgeon then uses a needle to inject the donor fat cells into your breasts, meticulously sculpting a natural-looking shape and evaluating the results for symmetry. After a brief period of observation, you're able to return home the same day in the care of a friend or family member.
Recovery After Fat Transfer Breast Augmentation
Unlike traditional breast augmentation, your breasts won't be bandaged or dressed after your fat transfer procedure, so you'll be able to observe your results immediately. Bruising and swelling are common and typically go away within 2 weeks. Depending on the amount of fat taken from your donor area, you may need to wear a compression garment to support your body and minimize swelling. You may need several treatments to reach your desired results, but the effect is natural and can be long-lasting.
To learn more about breast augmentation at fat transfer at our Torrance practice, request your consultation online or call (310) 784-0644 to book your appointment with the help of a staff member.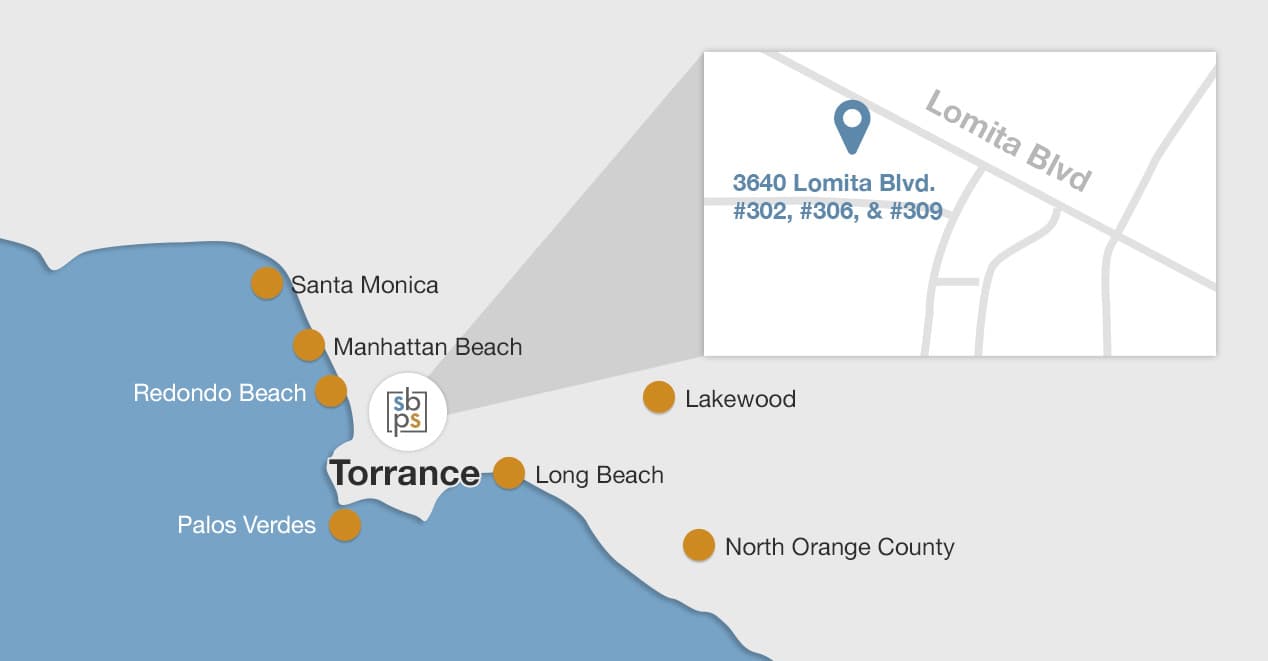 Back to Top