South Bay Plastic Surgeons
3640 Lomita Boulevard #306
Torrance, CA 90505
Phone: (310) 784-0644
Monday-Friday: 9 a.m.–5 p.m.

The Spa at South Bay Plastic Surgeons
3640 Lomita Boulevard #309
Torrance, CA 90505
Phone: (310) 784-0670
Monday-Friday: 9 a.m.–6 p.m.
Wednesday: 9:00 a.m.–8 p.m.
Saturday: 9 a.m.–4 p.m.

Injectable Treatments
At The Spa at South Bay Plastic Surgeons, nonsurgical facial rejuvenation using facial fillers and BOTOX® Cosmetic is a popular choice with people from Redondo Beach, Manhattan Beach, and throughout the South Bay. Our aesthetic specialists in Torrance tailor these treatments to address the unique concerns of each patient. Combining injectable treatments can restore a more youthful appearance without surgery in a way the looks natural.
Even though most dermal fillers use hyaluronic acid (HA) to add volume to areas, including the cheeks, chin, jawline, under the eyes, and the lips, certain products may create better results for a patient than others. That's why we offer a range of fillers, providing our specialists with the tools necessary to produce excellent, customized results.
Our Menu of Injectable Treatments
Nonsurgical procedures are a valuable tool for facial rejuvenation at The Spa at South Bay Plastic Surgeons. Injectable treatments, such as BOTOX® Cosmetic and dermal fillers, are effective and efficient ways to refresh your appearance. Our fillers, including Restylane®, RADIESSE®, JUVÉDERM® Injectable Gel, JUVÉDERM VOLUMA®, and Sculptra® Aesthetic help patients restore lost facial volume. Creases and wrinkles appear gradually as collagen and fat break down with age. Injectable treatments fill these lines and folds, with results that can last between 6 months and 2 years, depending on the patient and the filler.
Learn more about each of these products offered at The Spa at South Bay Plastic Surgeons by using the links below to visit their respective pages.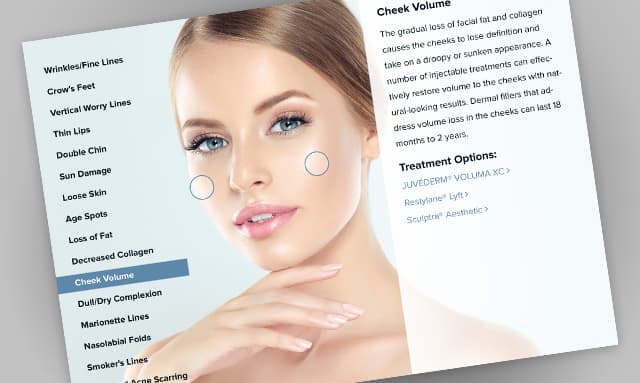 Don't know what you need?
Knowing which treatments are best-suited for your concerns can be confusing. Our interactive Treatment Planner is an easy-to-use guide to various skin conditions and the therapies our skin care specialists recommend.
Plan Your Treatment
BOTOX® Cosmetic is the world's most popular anti-wrinkle treatment. It works by temporarily limiting the movement of small facial muscles that cause wrinkles and lines to develop around the eyes and on the forehead. We also offer Dysport®, a similar anti-wrinkle injectable that is better suited for some patients.
The RHA® Collection: This dermal filler collection from Revance Therapeutics features the first and only hyaluronic acid fillers FDA-approved for dynamic wrinkles and folds. RHA, which stands for resilient hyaluronic acid, is designed to mimic the structure of the natural hyaluronic acid found in your own body. It's also intended to adapt to your facial movements and add volume without appearing stiff. The collection includes 3 different formulations: RHA2, RHA3, and RHA4, each intended for different concerns and areas of the face. Like other dermal fillers, it requires little to no downtime after injection.
JUVÉDERM Injectable Gel, like all products in the JUVÉDERM family, adds volume to areas of the face to reverse early signs of aging. JUVÉDERM VOLBELLA® is specifically designed for lip augmentation.
JUVÉDERM VOLUMA XC was the first filler approved by the FDA specifically to treat age-related volume loss in the cheeks, and its results can last up to 2 years.
JUVÉDERM VOLLURE™ XC is the newest JUVÉDERM filler, and is the first approved specifically to improve the appearance of nasolabial folds for up to 18 months.
RADIESSE is made using calcium-based microspheres suspended in a gel. It immediately works to replenish lost volume and is an excellent option to treat signs of aging in the hands.
Restylane is a smooth, clear gel made with hyaluronic acid used to treat fine lines, such as crow's feet, and deeper wrinkles, including nasolabial folds. The most recent additions to the Restylane product line — Refyne and Defyne, enable our injectors to further customize treatments based on your specific needs.
Restylane® Lyft is another HA filler that's formulated specifically to create a "lifted" appearance in the mid-face area.
Sculptra® Aesthetic is a long-lasting filler that produces results gradually by stimulating the production of collagen. It is made using poly-L-lactic acid microparticles that are injected deeper into the skin.
KYBELLA® injections help reduce the fat under the chin that can cause the appearance of a double chin.
Lip Augmentation is a popular procedure that can be done using fillers such as JUVÉDERM VOLBELLA or Restylane® Silk.
Combining certain fillers with BOTOX injections can create comprehensive results that are subtle and natural looking. Getting the desired results requires having an experienced injector perform the procedures.
If you would like to learn how BOTOX and filler injections can work best for you, request a consultation using the online form to meet with one of our aesthetic specialists. Or you can call our office at (310) 784-0644 and one of our helpful staff members will schedule your appointment.
A Reputation Built on Results
Jessica was my facialist and did a great job. My face felt great the rest of the day!
Wonderful experience. Really professional and friendly staff. Love the results. Jeremy is the best,...
Had a Facial. It was amazing.
She does my facials and makes me feel so calm and relaxed after my treatment.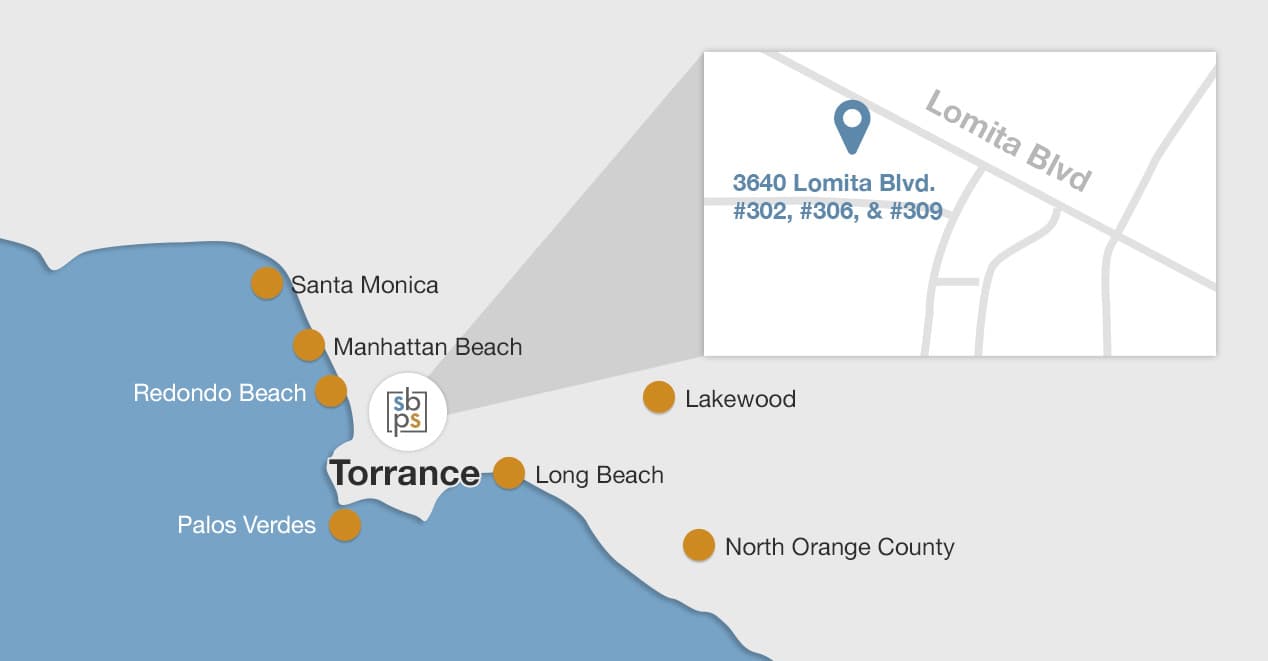 Back to Top