South Bay Plastic Surgeons
3640 Lomita Boulevard #306
Torrance, CA 90505
Phone: (310) 784-0644
Monday-Friday: 9 a.m.–5 p.m.

The Spa at South Bay Plastic Surgeons
3640 Lomita Boulevard #309
Torrance, CA 90505
Phone: (310) 784-0670
Monday-Friday: 9 a.m.–6 p.m.
Wednesday: 9:00 a.m.–8 p.m.
Saturday: 9 a.m.–4 p.m.

KYBELLA®
Do you notice fullness under your chin, no matter how high you hold your camera when taking a "selfie"? You are not alone. A double chin, technically called submental fullness, is among the most common concerns women and men have about their faces. If you are otherwise fit, it can be especially frustrating to look like you need to lose weight because you naturally store fat under your chin. The Spa at South Bay Plastic Surgeons is pleased to offer an innovative, nonsurgical option for double chin reduction called KYBELLA® at its Torrance facility. Approved by the FDA in 2015, this injectable treatment effectively reduces fat under the chin for a thinner, younger-looking neck and a more defined lower profile.
If you would like to visit our medical spa in Torrance for KYBELLA treatments, request a consultation online, or call South Bay Plastic Surgeons at (310) 784-0644 and one of our helpful staff members will schedule your appointment.
Before & After KYBELLA Treatments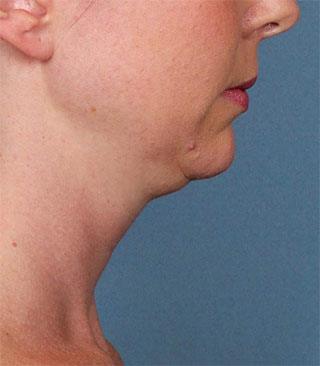 Before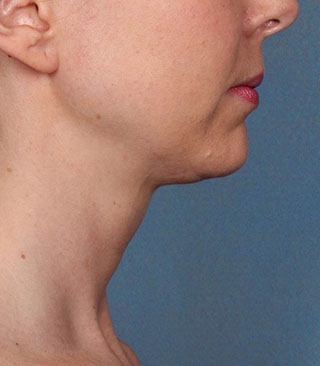 After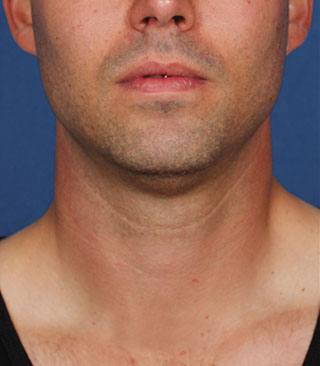 Before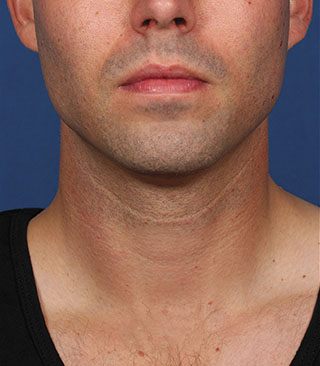 After
How It Works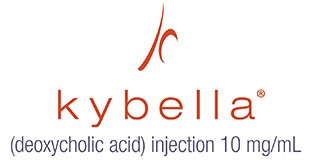 KYBELLA contains a synthetic substance called deoxycholic acid, which is also naturally produced by the body to break down and absorb fat that is eaten. When carefully injected into fat under the chin, KYBELLA destroys the fat cells, causing them to be gradually absorbed by the body.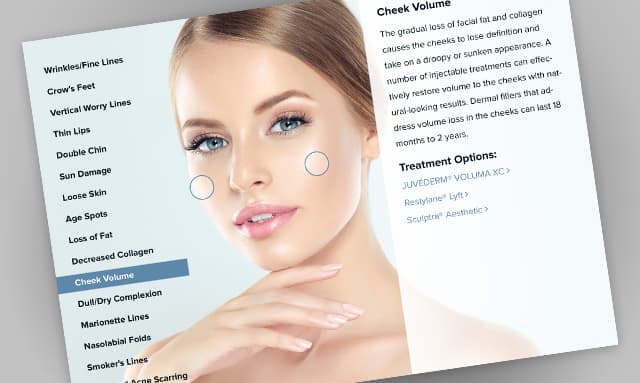 Don't know what you need?
Knowing which treatments are best-suited for your concerns can be confusing. Our interactive Treatment Planner is an easy-to-use guide to various skin conditions and the therapies our skin care specialists recommend.
Plan Your Treatment
Your KYBELLA Treatment
KYBELLA treatments consist of simple injections performed in our office. After a topical anesthetic is smoothed over the skin and allowed to take effect, we cleanse the area and mark a grid of dots for the specific injection points. The number of injections will vary between patients, and KYBELLA treatments typically take 30 minutes to complete.
Most patients require a series of 2 to 4 treatment sessions spaced at least a month apart for optimal results. You may notice reduction of your chin and neck within a month of your first treatment that will gradually continue with additional treatments. Patients may receive a maximum of 6 treatment sessions. Once you have achieved your desired results, no maintenance treatments are required.

A Reputation Built on Results
I am so thankful to have been referred to these professionals for all of my skin care needs. Everyone...
Had a Facial. It was amazing.
Went in for consultation. Staff is very friendly, knowledgeable and took the time to answer all my questions....
Other Treatment Options
When you choose South Bay Plastic Surgeons, you have the choice of both surgical and nonsurgical options for reducing submental fat. In addition to KYBELLA we offer:
CoolSculpting® with the CoolMini™ applicator is another nonsurgical option that may require multiple treatments. This treatment requires the applicator to fit properly on your jaw and you must have enough fat to be drawn into the applicator.
Liposuction of the neck and chin is a surgical procedure that requires some downtime. This is usually the best option for patients who want complete results right away or those who have more than a small amount of fat under the chin.
KYBELLA FAQ
Because KYBELLA is unlike other injectable treatments, our patients have many questions about these innovative treatments. Here are answers to some of the most common questions our plastic surgeons and staff are asked.
Is KYBELLA safe?
The safety and effectiveness of KYBELLA when administered by trained professionals for submental fullness have been demonstrated by many clinical studies.
What is recovery like after a KYBELLA treatment?
You may return to your normal daily activities right after your KYBELLA injections. Most patients experience noticeable swelling of the treated area for the first 3 to 4 days after treatment. Swelling may be minimized by applying icepacks initially as directed.
Where does the fat go?
After KYBELLA dissolves the treated fat, it is naturally absorbed by the body and flushed away through your natural metabolism. It does not grow back.
How much does KYBELLA cost?
Because an individualized series of treatments is required, the cost for KYBELLA varies from patient to patient. Your ultimate cost will depend on the number of injections required per treatment session and the total number of sessions you need. You will receive a detailed quote after a qualified member of our team evaluates your concerns. We are pleased to offer financing options to help our patients fit the treatments they desire into their budgets.
What are the side effects of KYBELLA injections?
Side effects after KYBELLA injections typically appear in the area treated, are temporary, and may include one or more of the following: redness, swelling, bruising, discomfort, numbness, and firmness.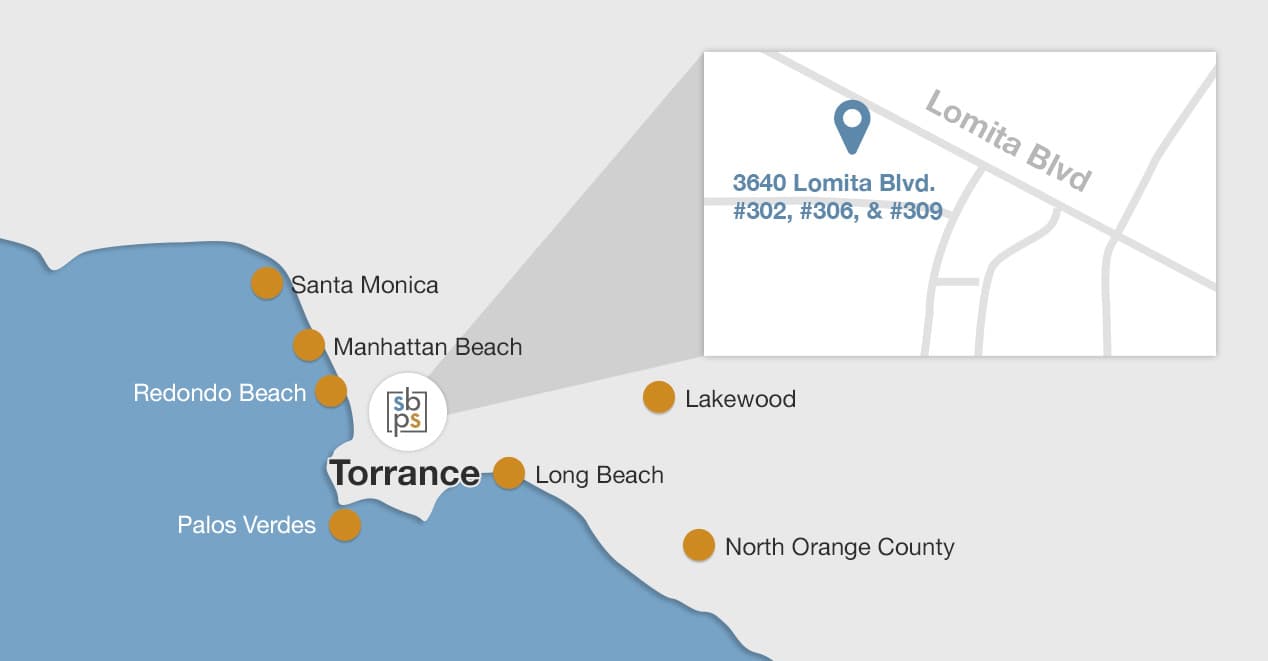 Back to Top