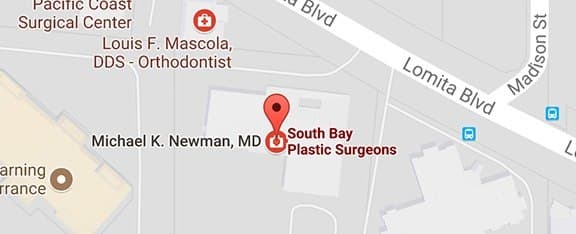 South Bay Plastic Surgeons
3640 Lomita Boulevard #306
Torrance, CA 90505
Phone: (310) 784-0644
Monday-Friday: 9 a.m.–5 p.m.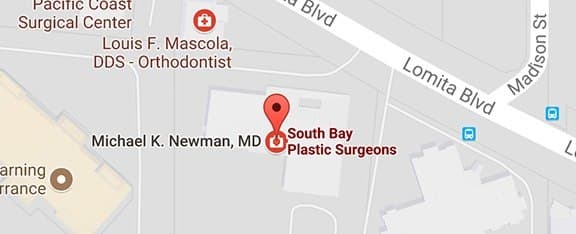 The Spa at South Bay Plastic Surgeons
3640 Lomita Boulevard #309
Torrance, CA 90505
Phone: (310) 784-0670
Monday-Friday: 9 a.m.–6 p.m.
Wednesday: 9:00 a.m.–8 p.m.
Saturday: 9 a.m.–4 p.m.


Anti-Aging Peels
MicroPeel
Years of environmental exposure and skin conditions, such as acne, can damage the skin, obscuring clarity, tone, color, and texture. This 3-step peel process removes a micro-thin top layer of the skin. This layer of skin consists of clogged pores that obstruct the development of healthy, beautiful skin.
With each additional MicroPeel procedure, you will notice incremental improvements in the overall appearance of your skin. The MicroPeel is a safe, in-office treatment that requires little or no recovery time. For maximum results we recommend you have a series of 6 MicroPeel procedures in 4 to 6-week intervals.
Vitalize Peel®
The Vitalize Peel from SkinMedica brings the benefits of alpha-hydroxy acids to provide a strong, but gentle formulation. Even after one peel you will notice improvement in your skin's texture and tone, lessening of fine lines, and a healthier more youthful appearance. The Vitalize Peel has been clinically proven to help pigmentation problems (such as age spots) fade and stimulate collagen production. The Vitalize Peel is gentle enough to use every 3 weeks for maximum benefits and a glowing, healthy start to your skin care regimen. Benefits of this peel include:
Little or no downtime
Improvement after 1 peel
Dramatic results from a series of peels
Skin tone and texture improvement
Fine lines diminished
Gentle enough for all skin types
Vi Peel®
The Vi Peel contains a synergistic blend of powerful ingredients suitable for all skin types, for dramatic results with virtually no pain, no skin preparation and little downtime. The Vi Peel will:
Improve the tone, texture and clarity of your skin
Reduce or eliminate age spots, freckles, and hyperpigmentation, including melasma
Soften lines and wrinkles
Clear acne skin conditions, reduce or eliminate acne scars
Stimulate the production of collagen, for firmer, more youthful skin
Oxygen Facial
An Intraceuticals Rejuvenate Infusion® is a unique experience providing instant results you can see. Fine lines and blemishes appear visibly reduced; skin looks rejuvenated, radiant and fresh. This facial is soothing and relaxing and suitable for all skin types.
Obagi® Blue Peel
If you're looking to accelerate the transformation of your skin and are interested in a chemical peel procedure, then the Obagi Blue Peel System may be right for you. Prior to and after the procedure, your aesthetician will recommend use of the Obagi Nu-Derm System depending on your skin type, color and texture.
How it works
Unlike common alpha-hydroxy peels or at-home procedures, the Obagi Blue Peel puts control of your treatment in Aestheticians hands. Based on your individual needs and skin condition, your skin professional determines the strength of the peel.
The Obagi Blue Peel uses trichloracetic acid (TCA) as the active ingredient mixed with the patented Blue Base from Obagi. Your skin professional will apply the Obagi Blue Peel based on your level of damage and your desired level of transformation.
What to expect from Obagi Blue Peel
The Obagi Blue Peel procedure takes about 2 hours in your Aesthetician's office and does not typically require sedation. Your aesthetician will apply the Blue Peel typically to your face and neck. A mild burning sensation will occur that generally lasts only a few minutes. Then you may experience a bluish tint to your skin that usually washes off in 12 to 24 hours.
Depending on the strength and depth following the procedure, you will experience light swelling. Within 2 to 3 days, your skin will begin to peel. This peeling continues over the next several days. By the seventh to tenth day, your skin should be healed.
Once your skin has completely recovered and is finished peeling, you will notice a visible improvement in your complexion. Your skin's appearance should continue to improve for the next 4 to 6 weeks, becoming firmer, clearer, smoother, healthier and more youthful looking.
WARNINGS: The procedure for and use of TCA can only be performed by an Aesthetician or if permitted by law, a properly trained specialist working under a physician's supervision. It is the patient's responsibility to properly prep with Obagi Nu-Derm System to receive beneficial results. Proper medical knowledge is essential to the performance of any TCA peel. The treating aesthetician is responsible for informing a patient about potential medical risks and complications.
If you would like to learn more about anti-aging chemical peels, request a consultation online, or call South Bay Plastic Surgeons at  (310) 784-0644  and one of our helpful staff members will schedule your appointment.
Back to Top