South Bay Plastic Surgeons
3640 Lomita Boulevard #306
Torrance, CA 90505
Phone: (310) 784-0644
Monday-Friday: 9 a.m.–5 p.m.

The Spa at South Bay Plastic Surgeons
3640 Lomita Boulevard #309
Torrance, CA 90505
Phone: (310) 784-0670
Monday-Friday: 9 a.m.–6 p.m.
Wednesday: 9:00 a.m.–8 p.m.
Saturday: 9 a.m.–4 p.m.

Breast Augmentation Revision
Women come to our practice in Torrance for breast augmentation revision surgery for several reasons. Some are disappointed in the results of a procedure performed elsewhere, and some want to remove or replace their breast implants. The breast revision specialists at South Bay Plastic Surgeons use advanced techniques to create beautiful results from this often challenging procedure.
Women needing breast augmentation revision surgery are referred to our practice from physicians in Los Angeles, Manhattan Beach, Redondo Beach, Long Beach, and throughout Southern California.
Secondary Breast Surgery Challenges
Choosing an experienced breast revision surgery specialist is important because the operations are typically more complex than the initial breast enhancement surgeries. The unique challenges posed by breast revision procedures (as opposed to primary breast augmentation procedures) include:
The presence of scar tissue
Compromised blood supply
Diminished skin quality
An implant pocket that needs repair or resection

Meet Our Surgeons
Our team of board-certified plastic surgeons provides an unmatched combination of training, experience and specialization for optimal care.
Reasons for Breast Augmentation Revision Surgery
Revision breast surgery may be needed after different types of cosmetic breast enhancement, including breast augmentation, breast lift, or breast reduction surgeries. Most patients seek revision surgery to either correct complications following breast augmentation or to make aesthetic changes — such as changing the size or type of breast implants.
Aesthetic Preference
Some women may have second thoughts about the size of their breast implants. Other patients may want more or less fullness in the upper area of their breasts and decide to change the position or shape of the implant.
Implant Type
Women who had breast augmentation several years earlier may want to exchange the older implants for a newer generation, or switch from saline implants to implants filled with cohesive silicone gel.
Capsular Contracture
This is the most common complication associated with breast augmentation. A capsule forms around breast implants following all augmentation procedures. In some cases, though, the body's natural immune response causes this scar tissue that forms around the implant to contract and harden. This can squeeze and distort the breast and make it feel hard. In severe cases it can cause significant discomfort.
Rupture or Deflation
It's easy to notice when the shell of a saline implant tears or ruptures because the breast quickly appears deflated as the solution leaks out. It doesn't pose a health risk because the saline solution is naturally absorbed by the body, but your breasts will look asymmetrical. You can replace the implants, or have the implants removed. When a cohesive silicone gel implant ruptures, you may not notice any change unless it is detected through an MRI or mammogram.
Rippling or Wrinkling
This is primarily a complication associated with saline implants, especially for patients with thin skin or little existing breast tissue. Rippling or wrinkling can sometimes be seen on the breast skin, or felt beneath the tissue. Women can lower the risk of this occurring by having implants placed beneath the pectoral muscles, which is typically what happens during revision surgery.
Implant Malpositon
Shifting implants may settle in unnatural positions, such as too close together, too far outside, or slipping to the bottom of the breasts. Implants that settle lower than the breast tissue is a complication called "bottoming out." As with visible wrinkling, your surgeon performing the revision procedure may recommend placing the implants behind the chest muscle to help prevent future shifting.
Asymmetry
Most natural breasts have some degree of asymmetry and it's acceptable to most breast augmentation patients that their breasts may still look a bit asymmetrical. Some breast augmentation patients, however, are disappointed with the results of their surgery when there's pronounced asymmetry and want revision surgery to correct the issue.
Non-augmented breasts are often differently sized, so some asymmetry in augmented breasts preserves the natural appearance. In certain cases, surgery on asymmetrical breasts can make them less asymmetrical, usually by changing the size and or the type of implant used.
Whether you are just looking for an implant upgrade or you are experiencing problems with your breast augmentation results, one of our plastic surgeons can help you achieve your goals.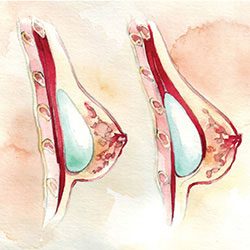 On the left, the implant is placed behind the existing breast tissue, but above the pectoral muscle (a subglandular placement). The breast on the right shows the implant inserted behind the muscle, called a submuscular placement.
A Reputation Built on Results
Dr. Rendon is Awesome! He did a wonderful job on my breast reduction. He was considerate, compassionate,...
I had two consultations at South Bay Surgeons, and I immediately felt comfortable with Dr. Newman....
Breast Lift and Breast Reduction Revision Surgery
Not all breast revision surgery involves a previous breast augmentation procedure. Time, pregnancy, weight fluctuation, or trauma may lead to changes in the breasts including changes in size, shape or symmetry. Breast lift or reduction surgery may later require revision surgery due to these changes. Correction typically involves use of the existing scars to improve the shape of the breasts. Occasionally, internal support for the skin of the breast is required to prevent dropping of the breast or to obtain a more symmetric result.
Your Revision Breast Surgery
The exact surgical plan for a breast revision procedure depends on the specific condition or conditions that need to be addressed. Planning for the surgery involves a thorough physical exam and discussing your specific concerns and desired outcomes. Our board-certified plastic surgeons have the necessary expertise to produce excellent results in most cases, but honestly address the issues involved and ensure patients have realistic expectations prior to surgery. It's also important to know that the cost of breast revision surgery is typically more than that of the initial procedure and that the operation itself generally lasts longer.
In most cases, our surgeons use the same incisions made during the primary procedure. But the surgery involves more than simply removing old implants and replacing them with new implants. The advanced surgical techniques used by our surgeons may include reconstructing the implant pocket, removing scar tissue, or using a graft or mesh to support the position of the implant. A breast lift may be necessary to get the long-lasting results wanted.
Your surgeon carefully and thoroughly explains the surgery and what to expect during your consultation. You can rest assured that our surgeons have the experience, skill, and knowledge to achieve your revision goals safely and successfully.
Recovery After Breast Augmentation Revision
As with other aspects of breast revision surgery, the recovery varies from patient to patient and depends on what is involved in the procedure. In most cases, patients experience a recovery that's similar to what followed the first augmentation procedure. However, there may be additional considerations and limitations, but these are included in the postoperative instructions each patient receives following the procedure. It's important to closely follow those instructions to enhance your comfort during the recovery process and to minimize any risks of complications.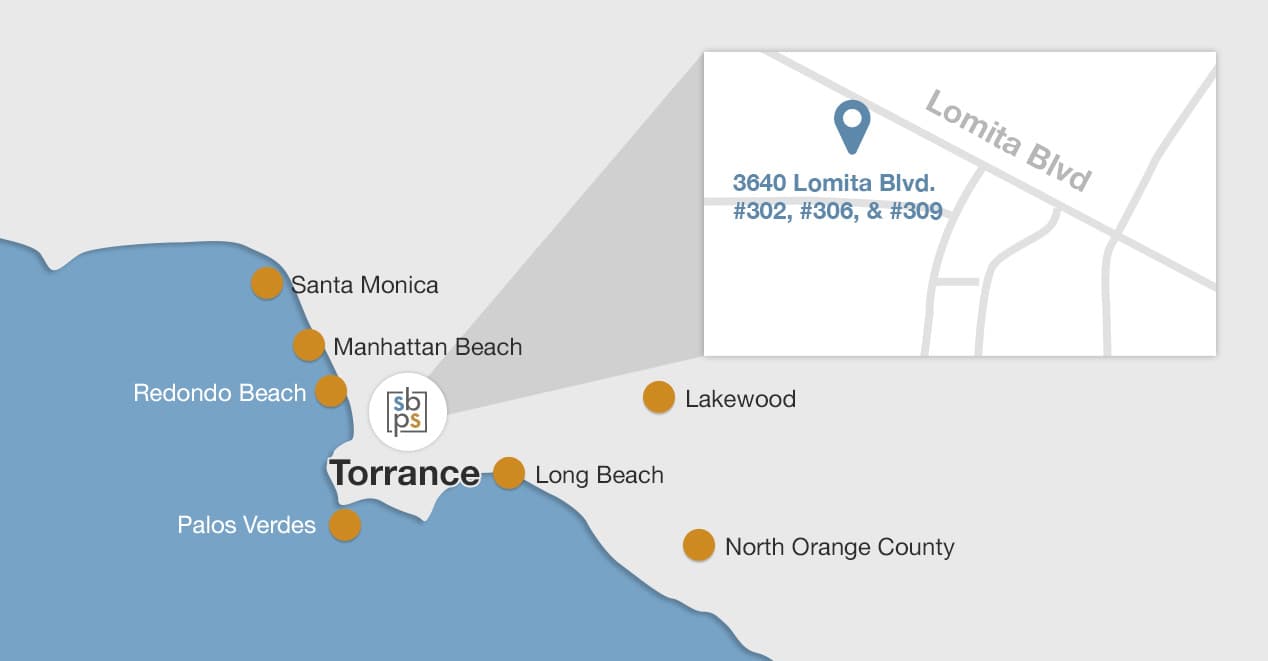 Back to Top