South Bay Plastic Surgeons
3640 Lomita Boulevard #306
Torrance, CA 90505
Phone: (310) 784-0644
Monday-Friday: 9 a.m.–5 p.m.

The Spa at South Bay Plastic Surgeons
3640 Lomita Boulevard #309
Torrance, CA 90505
Phone: (310) 784-0670
Monday-Friday: 9 a.m.–6 p.m.
Wednesday: 9:00 a.m.–8 p.m.
Saturday: 9 a.m.–4 p.m.

Plastic Surgery at the Aesthetic Institute
Adjacent to our Torrance plastic surgery center you'll find The Aesthetic Institute. This beautiful, modern facility houses a fully Joint Commission-accredited operating room with features and technology customized specifically for cosmetic and reconstructive surgery procedures. Years of meticulous planning resulted in a state-of-the-art outpatient surgical center that provides a private, professional, and relaxed environment for our patients.
A Tour of The Aesthetic Institute
Patients visiting The Aesthetic Institute for the first time appreciate the welcoming, spa-like environment that greets them. The distressed wood floors establish a natural feel and complement the bright and airy design, modern furniture and recessed lighting.

Original artwork on the walls and stunning orchids add splashes of color. Our bright, spacious balcony provides the option of fresh air and solitude. These elements, plus complimentary Wi-Fi are all part of a design aimed at helping you and your loved ones feel relaxed and comfortable.
Our attentive staff will ensure that each of your questions is answered and all of your needs are met.
Our Surgical Suite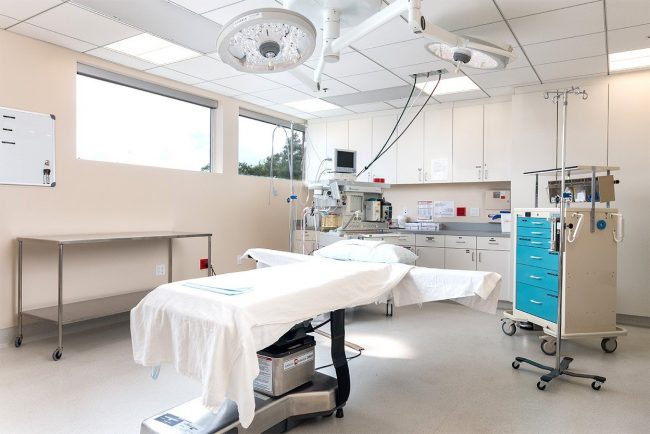 We designed the surgical center's operating room exclusively for performing cosmetic surgery procedures, with a layout that puts surgical tools and medical equipment in the best placement for our surgical team. The surgical suite features advanced medical technology that meets or exceeds the strictest nationally accepted safety standards. The range of anesthesia options includes using a local anesthetic, with or without IV sedation, or a general anesthetic.
Our surgical facility shares the same building as our plastic surgery center in Torrance, where our plastic surgeons provide comprehensive consultations. The building is very quiet and private, setting a relaxed tone for each visit. Parking is free and convenient via the parking lot surrounding our building.
While hospitals routinely treat sick people, we only perform surgery on healthy patients at our private surgical center. This policy ensures better surgical outcomes and greatly reduces the possibility of infection. Anesthesia is administered under the care of a board-certified anesthesiologist for optimal safety and to ensure that your surgeon is completely focused on your procedure at all times
Recovery Room

Our experienced and highly trained nurses continually monitor patients in the recovery rooms following surgery. Staff members respond immediately to address patients' requests or concerns. The recovery rooms feature new equipment and fully adjustable beds.
A Reputation Built on Results
I had two consultations at South Bay Surgeons and I immediately felt comfortable with Dr. Newman. I...
I can't begin to explain how extremely grateful I am to Dr. Burrell and the staff at South Bay Plastic...
Dr. Newman did a great job with our 6 year after he split his chin open. It's been 2 weeks and it looks...
Every one was great from the reception to the surgeons. I am happy with my results!
Your Surgery Options
The expertise of our board-certified plastic surgeons attracts patients to our practice from throughout Southern California and the rest of the nation. They are supported by an exceptional team that includes our nurses and other medical professionals. Every member of our team specializes in plastic surgery treatment and care. Reviews by our real patients speak to the professionalism and compassion we strive to provide to everyone who visits us. When you're in our care, you can expect nothing less than the best.
We offer a range of cosmetic and reconstructive breast enhancement procedures, surgical body contouring, and facial rejuvenation. Our surgeons also specialize in cosmetic surgery for patients who have lost a significant amount of weight. Please visit these pages to learn more about the specific procedure that you are considering:
Taking the Next Step
To meet with one of our surgeons in person, request a consultation using the online form, or call (310) 784-0644 to have one of our helpful staff members schedule your appointment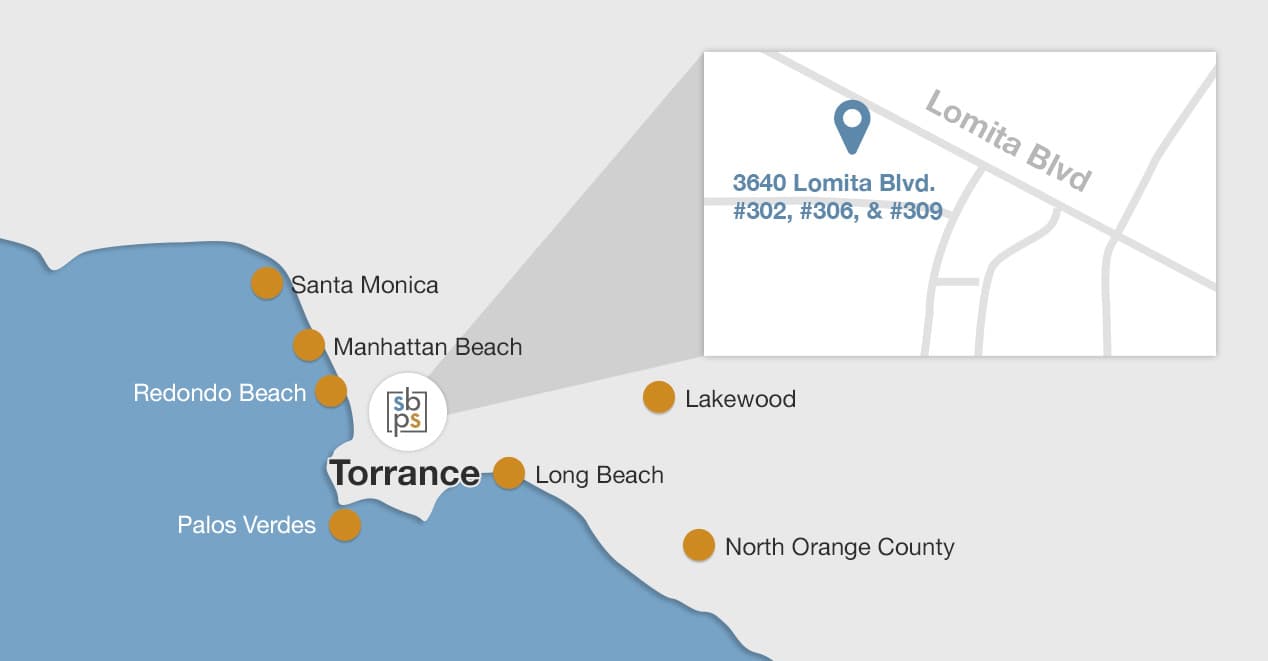 Back to Top