South Bay Plastic Surgeons
3640 Lomita Boulevard #306
Torrance, CA 90505
Phone: (310) 784-0644
Monday-Friday: 9 a.m.–5 p.m.

The Spa at South Bay Plastic Surgeons
3640 Lomita Boulevard #309
Torrance, CA 90505
Phone: (310) 784-0670
Monday-Friday: 9 a.m.–6 p.m.
Wednesday: 9:00 a.m.–8 p.m.
Saturday: 9 a.m.–4 p.m.

Thigh Lift
The thighs are a tricky area to tone. Sometimes, in fact, they are impossible to shape up. If you are genetically predisposed to carry excess fat cells in your thighs, your battle for trim upper legs may be a battle lost. For people who have recently lost a lot of weight – especially through gastric bypass surgery – the skin may not "shrink" to hug their new trim figures. This is especially true in the thigh area where skin is prone to droop and sag. Fortunately, a thigh lift at our Torrance practice offers a solution.
If you have thigh lift surgery questions, request a consultation online, or call South Bay Plastic Surgeons at (310) 784-0644 and one of our helpful staff members will schedule your appointment.

Meet Our Surgeons
Our team of board-certified plastic surgeons provides an unmatched combination of training, experience and specialization for optimal care.
Benefits of Thigh Lift Surgery
We all have our "problem" areas – problem areas that do not respond to diet or exercises, problem areas that make us groan when we look in the mirror. Where are these problem areas? Well, they could be anywhere, but polls have shown that the majority of women would say one word: thighs.
Thigh lift surgery is a procedure to help people with excessive thigh skin and tissue. By removing excess skin and fat cells, the thighs can be "tightened" and skin can once again become firm and taut over the body.

A Reputation Built on Results
Dr. Rendon is Awesome! He did a wonderful job on my breast reduction. He was considerate, compassionate,...
I had two consultations at South Bay Surgeons, and I immediately felt comfortable with Dr. Newman....
Your Thigh Lift Procedure
The type of surgery or extent of surgery is determined by the individual's circumstances. People with excess fat and excellent skin elasticity may only need liposuction. Others who may suffer from poor skin elasticity, droopy or saggy skin may need a thigh lift. Most commonly performed on an outpatient basis for our patients from Redondo Beach, Long Beach and Manhattan Beach, this cosmetic plastic surgery procedure typically lasts 2 hours and does not require the patient to spend the night in the hospital.
The placement and length of the incisions will depend on the individual. For some, easily concealable incisions are placed in the skin fold of the buttocks or along the bikini line. For others, longer, more visible incisions may be required. Excess skin and tissue is removed and ligaments are tightened, if needed.
Recovery and Results
The first two weeks after surgery are for recovery. You'll need time off from work, won't be able to drive and will wear compression garments that will help to minimize swelling and promote healing. Most people can return to their jobs after two weeks, but all patients are advised to take it easy for the first six weeks after surgery. In order to allow your body to heal properly you will need to refrain from heavy exertion or stress on your legs.
Oversized or unattractive thighs have burdened many women. Getting the leg shape you want can improve self-esteem as well as provide an added confidence boost. If you are unhappy with the size of your thighs or if you have lost a lot of weight and suffer from sagging skin, South Bay Plastic Surgeons can help.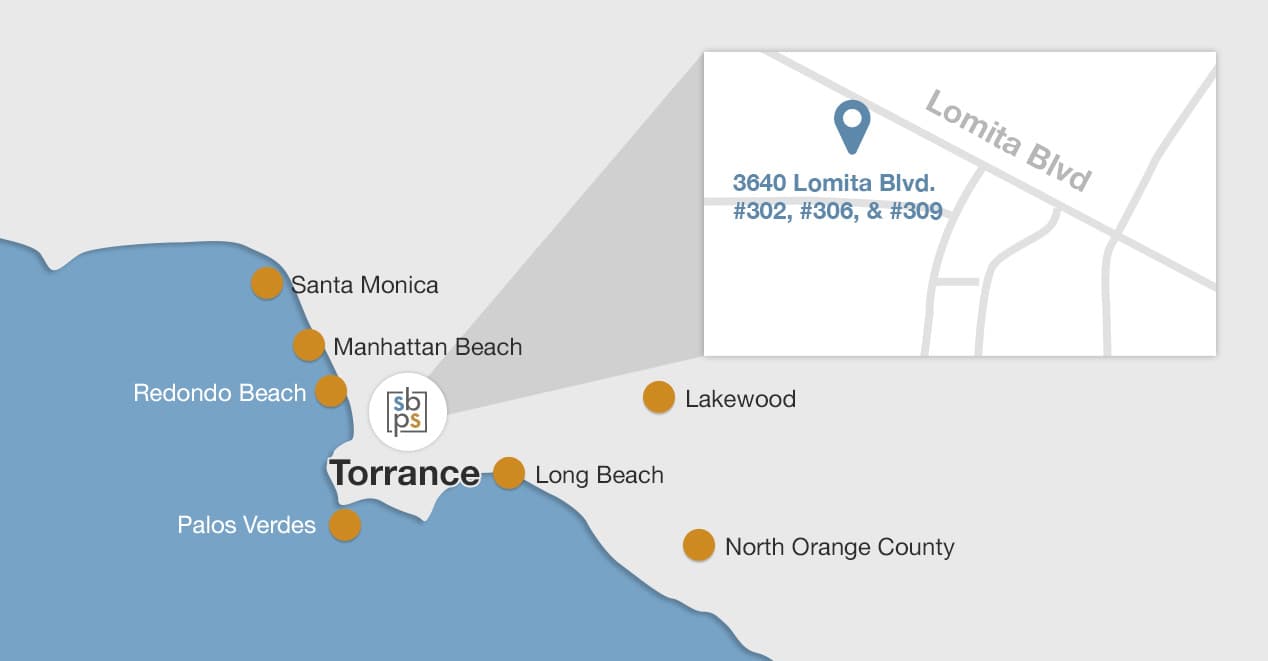 Back to Top