South Bay Plastic Surgeons
3640 Lomita Boulevard #306
Torrance, CA 90505
Phone: (310) 784-0644
Monday-Friday: 9 a.m.–5 p.m.

The Spa at South Bay Plastic Surgeons
3640 Lomita Boulevard #309
Torrance, CA 90505
Phone: (310) 784-0670
Monday-Friday: 9 a.m.–6 p.m.
Wednesday: 9:00 a.m.–8 p.m.
Saturday: 9 a.m.–4 p.m.

Long Beach Patients
Individuals considering plastic surgery in Long Beach, California, are fortunate that a plastic surgery practice such as South Bay Plastic Surgeons is only minutes away. Our experienced and talented board-certified plastic surgeons specialize in breast enhancement, body contouring, and facial rejuvenation at our convenient Torrance locations. In addition, our surgeons have affiliations at Long Beach area surgery centers for your convenience.
If you're looking for a plastic surgeon near you in Long Beach, request a consultation online, or call our office at (310) 784-0644 and one of our helpful staff members will schedule your appointment.
A Distinguished Team
When you select South Bay Plastic Surgeons, you benefit from the combined experience of 5 specialists who share their expertise to offer patients the most advanced surgical techniques, such as fat transfer for breast enhancement and buttock augmentation. We offer both reconstructive and cosmetic procedures, and our professional staff works closely with the surgeons to ensure your experience is positive from the moment you first contact our office.
Popular Long Beach Plastic Surgery Procedures
While our plastic surgeons offer a comprehensive selection of procedures, they frequently perform the following options for our patients from Long Beach:
Excellent Results
The true measure of our plastic surgeons' skill is the results they achieve. We invite you and all of our new patients to browse our online photo gallery to view our natural-looking results. Our surgeons pride themselves on listening closely to the cosmetic goals our patients share during their consultation, and then using their experience and expertise to create a specific surgical or treatment plan designed to meet their patients' needs. We even offer pre-procedural imaging which will help to visualize your breast augmentation and rhinoplasty results! We are one of the few facilities in the South Bay to offer 3D-Vectra Imaging.
Convenience
Our beautiful Torrance location is located on Lomita Boulevard. If you're considering minimally invasive, non-surgical procedures, our medical day spa offers a menu of treatments ranging from laser skin resurfacing and laser hair removal to BOTOX® Cosmetic injections. The spa also offers professional-grade skin care products that enable you to enhance the health and tone of your skin at home.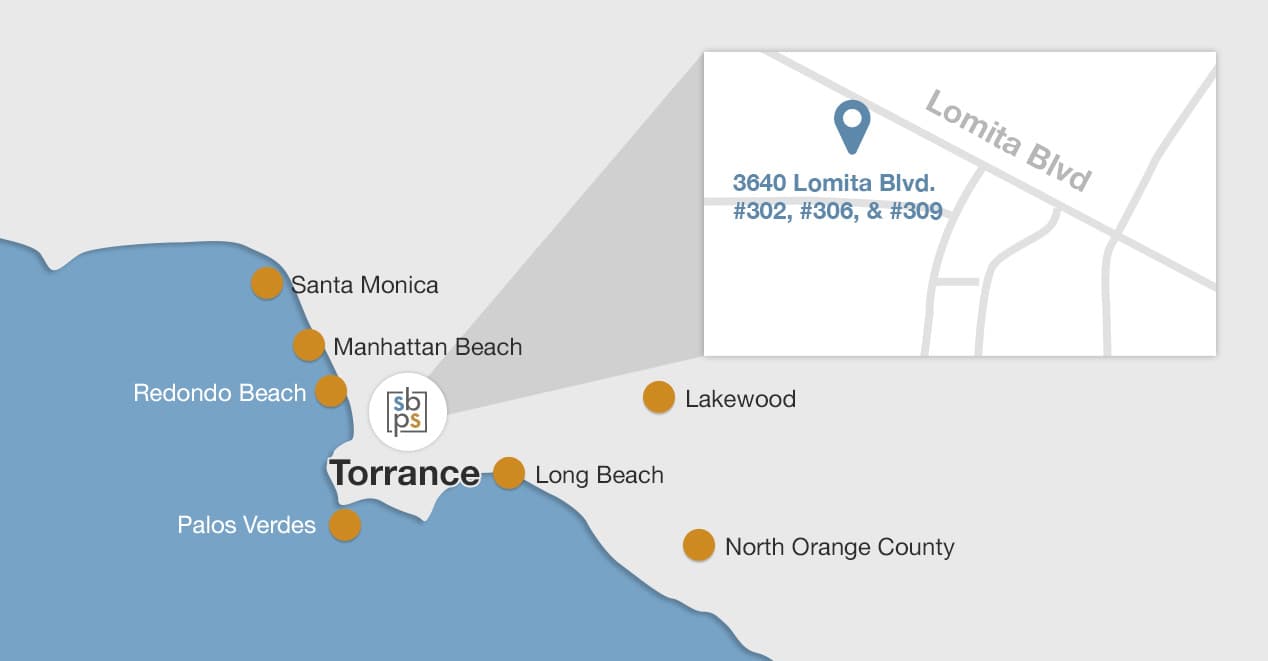 Back to Top