South Bay Plastic Surgeons
3640 Lomita Boulevard #306
Torrance, CA 90505
Phone: (310) 784-0644
Monday-Friday: 9 a.m.–5 p.m.

South Bay Plastic Surgeons
3640 Lomita Boulevard #309
Torrance, CA 90505
Phone: (310) 784-0670
Monday-Friday: 9 a.m.–6 p.m.
Wednesday: 9:00 a.m.–8 p.m.
Saturday: 9 a.m.–4 p.m.

Brazilian Butt Lift (BBL)
Los Angeles is the home of celebrity beauty trends, and the Brazilian butt lift (BBL) certainly qualifies as a procedure that's become extremely popular because of a few well-known patients. The surgery takes fat from an area of the body where it's unwanted and uses it to enhance the buttocks, providing the best of both worlds. Women and men considering a Brazilian butt lift travel from Manhattan Beach, Redondo Beach, and throughout the South Bay to our Torrance plastic surgery practice to have our plastic surgeons perform the procedure.
Buttock Augmentation
Before & After Photos
WARNING:
This feature contains nudity. Please click OK to confirm you are at least 18 years of age and are not offended by such material.
OK
Buttock Augmentation Before & After Photos
Keep in mind that each patient is unique and your results may vary.

Before & After
Case #133
This 30 year old patient complained of having a "flat behind" as well as having stubborn fat in the flank region. During her consultation, our doctor recommended liposuction of the flank area, then transferring that fat to augment the gluteal area. Aside from fat harvesting, the surgeon explained, the liposuction further defin...
Read More

Before & After
Case #122
This 31 year old female patient from Los Angeles wanted a fuller buttocks and a narrower waist. She did not want the risk of complications from buttock implants so she and her surgeon decided to use fat transfer instead. This technique is also known as fat injection, fat grafting, natural buttock augmentation, and l...
Read More
Keep in mind that each patient is unique and your results may vary.
What Is a Brazilian Butt Lift?
Our doctors at South Bay Plastic Surgeons use modern fat grafting techniques to perform Brazilian butt lift surgery. Despite the name, the procedure creates a more rounded shape, but doesn't actually lift sagging buttocks. (That's achieved with a body contouring procedure called a butt lift.) Fat grafting—also called fat transfer—is a 3-step process that includes using liposuction to remove fat from an area of the body, such as the abdomen, flanks, or thighs; purifying it; then transferring it to the buttocks.

A Reputation Built on Results
From walking into the office to post op it's an incredible experience of professionalism, compassion...
Great place and amazing service! I am completely satisfied with the results. Everyone is friendly and...
I was assigned Dr Lisa Jewell for my breast cancer reconstructive surgery. I feel so lucky. She was...
Dr. Jewell is an absolute gem and a top-notch surgeon who truly cares about her patients, the process...
The Fat Transfer Process
In addition to Brazilian butt lift surgery, fat transfer can also be used for natural breast enhancement and as a filler for facial rejuvenation. The fat transfer technique always involves these 3 steps:
Liposuction
Spinning extracted fatty tissue to remove impurities
Injecting the purified fat into the buttocks
Synthetic implants for buttocks enhancement remain an option, but the Brazilian butt lift is much more common. Because it uses a patient's own fat, the procedure is natural and the fat that survives the transfer process provides better results.
Our surgeons use various methods to process the fat, taking care to avoid damaging the cells. They then inject the concentrated fat in small droplets, allowing blood vessels to grow into the fat and allowing the fat cells to live permanently in their new location. The body absorbs some of the injected fat, which is accounted for during the process.

Meet Our Surgeons
Our team of plastic surgeons provides an unmatched combination of training, experience and specialization for optimal care.
Brazilian Butt Lift Recovery
One thing to remember about the recovery after a Brazilian butt lift is that there are 2 treatment areas that must heal—the liposuction site and the buttocks. It takes most patients about 2 weeks for the bruising and swelling to gradually resolve. Our surgeons provide detailed post-op instructions that should be followed closely. You will need to wear a special compression garment that helps reduce swelling and enhance healing where your surgeon performed liposuction.
You also need to avoid sitting or lying directly on your buttocks for several weeks. We can recommend special pillows designed to prevent putting direct pressure on the buttocks. Visible results emerge gradually for several months as the body absorbs some of the fat and blood vessels attach to fat cells. Even though there is some inconvenience and discomfort during the initial stages of the recovery, most of our patients say the results exceed their expectations and they're very happy with their new contours.
If you're looking in the Torrance area for fat transfer specialists to perform Brazilian butt lift surgery, request a consultation using our online form or call South Bay Plastic Surgeons at  (310) 784-0644  and one of our helpful staff members will schedule your appointment.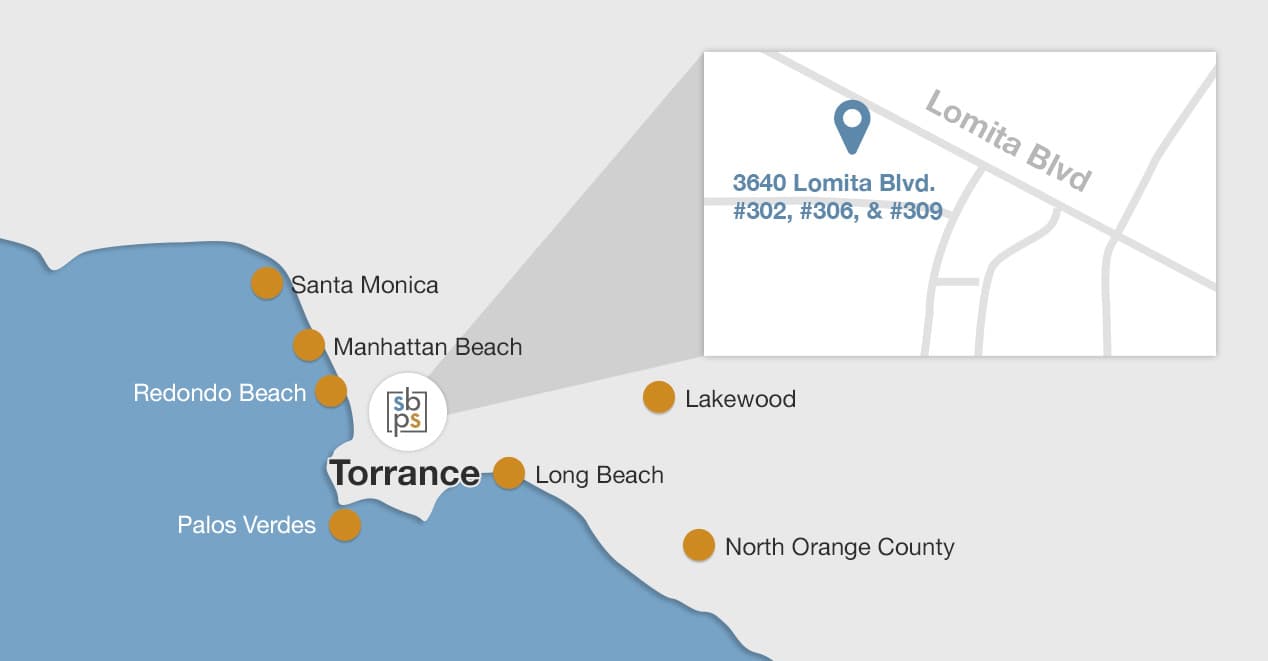 Back to Top