South Bay Plastic Surgeons
3640 Lomita Boulevard #306
Torrance, CA 90505
Phone: (310) 784-0644
Monday-Friday: 9 a.m.–5 p.m.

The Spa at South Bay Plastic Surgeons
3640 Lomita Boulevard #309
Torrance, CA 90505
Phone: (310) 784-0670
Monday-Friday: 9 a.m.–6 p.m.
Wednesday: 9:00 a.m.–8 p.m.
Saturday: 9 a.m.–4 p.m.

Thank You Testimonial
Dear Drs. Jewell & Newman
On behalf of Leadership Manhattan Beach (LMB), I want to thank you for your contribution to purchase water for our booth at the Manhattan Beach Old Hometown Fair last weekend. Thanks to you and LMB volunteers, the water booth netted approximately $1,700. These funds will help us continue to develop future leaders of Manhattan Beach.
The 20th LMB Class of community members, businesspeople, and high school students began in September. When they graduate in May of 2012 they will have gained valuable insights into their community and will have learned a great deal about being better leaders. Importantly, they will also have completed a project that benefits the residents and the visitors to the South Bay. As examples, the most recent class added 45 new bike racks around the city and the previous class completed a significant upgrade of the educational resources in the Roundhouse Aquarium.
After graduation they will join the nearly 500 LMB alumni as informed, engaged, and most importantly, active citizens. Over 50% of our graduates have joined the civic and public service life by being elected or appointed to the City Council, City Commissions, Beach Cities Health District Board, and the school board. For our high school participants, they gain valuable leadership experience as they move on to college and adulthood.
LMB is a 501 (c) (3) non-profit and our tax EIN number is 95-4525658.
Thank you again,
Larry Scanlan Sponsorship Director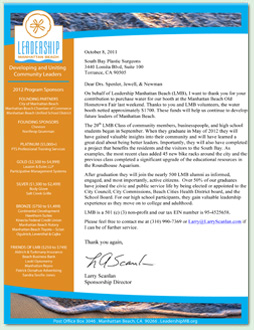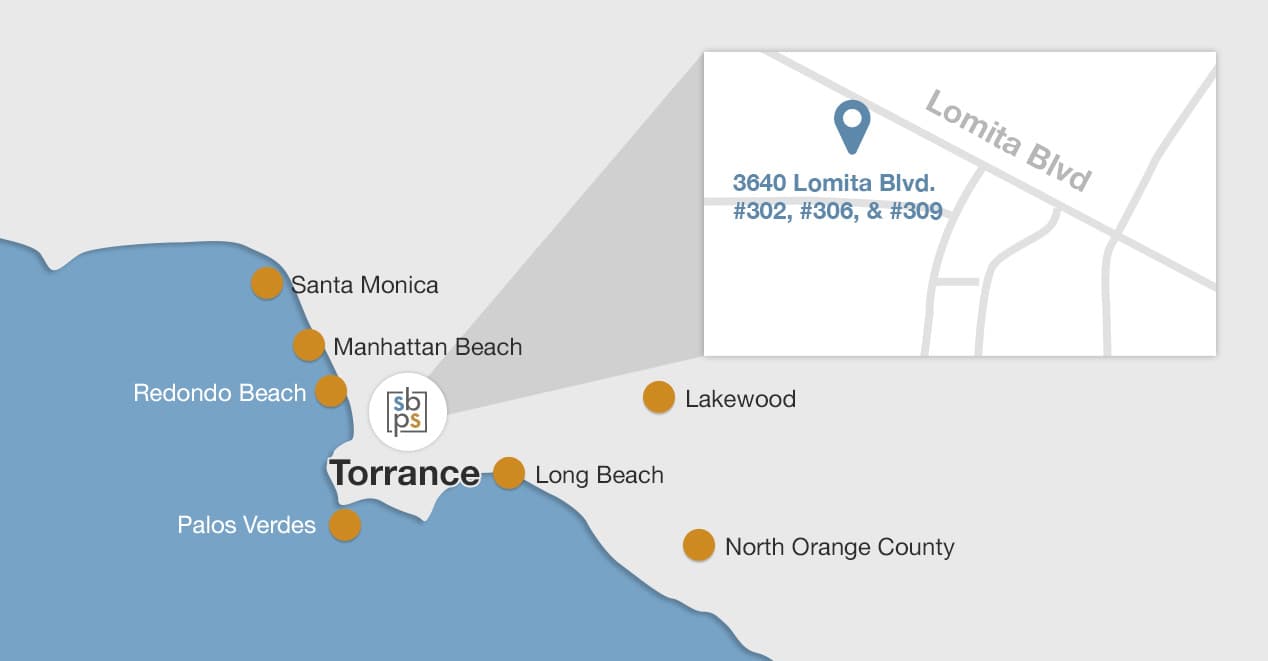 Back to Top