You've thought about getting breast implants for years and now it's time for the consultation. After hours of browsing before-and-after photos and celebrity bikini pictures, you've got a good idea about the outcome you want. Now it's time to choose the breast implants. This is the moment of truth for breast augmentation patients from Manhattan Beach to Newport Beach who come to South Bay Plastic Surgeons.
Choosing breast implants, though, involves much more than deciding on a size. That's because several other factors influence the results of breast augmentation procedures, including the patient's body frame. It's also important for patients to consider how larger breasts may impact their lifestyles and whether their aesthetic goals now will be the same in 10 or 15 years.
This is why consultations with our plastic surgeons are so important. These are collaborative meetings in which the surgeons listen to their patients describe their goals, and the doctors recommend the breast implants they believe will best meet those goals. Size is only one of the factors to take into account.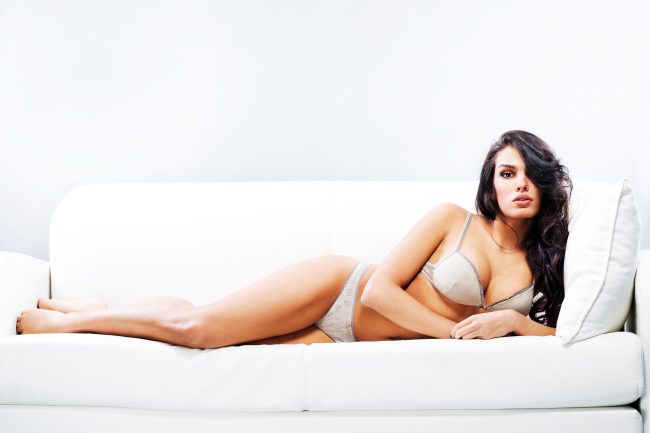 Your Body's Frame
Surgeons take a number of measurements and conduct a physical examination to help narrow down the size and profile of the implant that would meet a patient's goals. A patient may come in and say she wants her results to look like her friend's, who got 400 cc implants. But if the patient's body frame is different than her friend's frame, 400 cc implants probably won't produce the desired results.
That's why it's usually best to not have a specific breast implant size in mind when you come to your consultation. The process is more organic, and the choice becomes clearer after talking with the surgeon.
Your Lifestyle
Athletes, bodybuilders, and women who lead active lifestyles are included among those who get breast implants. But it is important to consider your lifestyle when choosing your implants because larger implants can become a nuisance when running or participating in more physically strenuous activities.
Today the trend in breast augmentation is toward more natural-looking results. But if a patient brings in "wish pictures" that show results that are less conservative, a conversation can help focus the decision-making process. This discussion may include how implants can look in different types of clothing, such as bikinis, sweaters, and blouses.
Think Long-Term
What someone considers attractive and desirable in their early 20s can change by the time they're in their 30s. Breast implants aren't designed to last for the rest of your life, but they generally last 10 to 15 years, or even longer. That's something else to consider when choosing implants.
The vast majority of women are thrilled with the results of their breast augmentation results. You can see for yourself the outcomes of patients who have come to our Torrance plastic surgery practice by visiting our photo gallery of before-and-after pictures. If you want to learn more about the procedure and discuss breast implant sizes, materials, or our IDEAL IMPLANT Structured Breast Implants® option with one of our surgeons, request a consultation using the online form or call our office at (310) 784-0644 to schedule an appointment.