When it comes to laser skin rejuvenation, two of the most popular treatments available today are Halo laser skin resurfacing and BBL. At our med spa in Torrance, our clients are huge fans of the way these treatments address sun damage, dark spots, fine lines, and more. While they treat many of the same concerns, they do so in different ways, and they each offer their own set of unique benefits.
What's the difference between Halo and BBL? In this blog, we'll talk about the 3 big differences between them and share how you can decide which one is right for you.
1. Halo Uses Dual Laser Wavelengths, Whereas BBL Uses Broadband Light
Halo is a hybrid fractional laser, which means it uses both ablative and nonablative lasers to stimulate collagen production and rejuvenate the skin. This combination gives you the dramatic results you would see with other laser skin resurfacing treatments without the discomfort or downtime.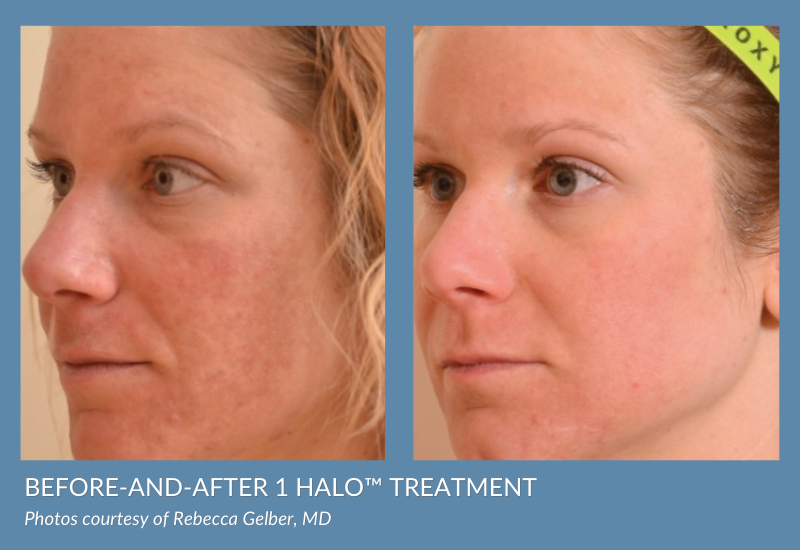 BBL, on the other hand, uses broadband light, an advanced form of intense pulsed light (IPL). This light breaks up melanin and blood vessels in the skin to target redness and dark spots. After absorbing heat from the light, redness fades gradually and dark spots come to the surface and flake away.
2. Halo Is Fantastic for Texture Concerns, But BBL Is Better for Surface-Level Pigmentation
Halo reaches deep into the skin to stimulate collagen production, which leads to a smoother, more elastic surface. It is ideal for treating fine lines, large pores, uneven texture, and acne scars. (Learn more about our favorite acne scar treatments in this blog post.) It also addresses uneven pigmentation to give the face an overall healthy glow.
However, if you are looking to target surface-level dark patches, such as sunspots, age spots, freckles, birthmarks, blood vessels, or rosacea, BBL is a great way to address these issues gently and effectively.
3. BBL Recovery Is Faster, But You Might Need More Treatments
BBL treatments are famously gentle, with little to no recovery time other than some lingering redness and sensitivity to the sun, both of which typically resolve within a few days. Halo recovery time is a bit longer, and some people have redness for a couple of days, followed by some flaking. However, most people need 3 to 6 BBL treatments to see their best results, but they'll likely only need 1 or 2 deep Halo treatments.
Halo does offer some flexibility in that you can adjust your treatment intensity depending on your goals. Some people opt for several gentle treatments with shorter recovery times, while others prefer to go for 1 or 2 more aggressive treatments with slightly longer recovery times.
Combining BBL & Halo
Still not sure whether BBL or Halo is right for you? A combined approach may be your answer. We often perform these treatments at the same time to both rejuvenate your skin and address surface-level pigmentation issues.
Remember that you don't have to make this decision on your own. Our experienced laser specialists are always happy to discuss your best treatment options during a private skincare consultation.
If you would like to learn more about these treatments and other options at our Torrance med spa, please request a consultation online or call (310) 784-0644 .