Multiple liposuction techniques are available these days, making your choice more complicated than simply deciding to get the procedure. Traditional manual liposuction remains an effective option for many patients, but South Bay Plastic Surgeons is excited to now offer VASERlipo, a gentler and versatile alternative for fat reduction. Women and men considering liposuction from throughout the Los Angeles area, including Manhattan Beach, Redondo Beach, and Hermosa Beach, can now travel to our plastic surgery practice in Torrance to have VASERlipo performed.
What Is VASERlipo?
VASERlipo uses precisely controlled ultrasonic energy to break up fatty tissue. This process is gentler than traditional liposuction, which involves a surgeon manually moving a thin tube called a cannula back and forth to break up tissue. The rigorous motion needed during the traditional technique causes more trauma to adjacent muscle and tissue, resulting in bruising and bleeding.
VASERlipo Advantages
The technology behind VASERlipo is not new. Ultrasonic energy has been used in the medical field for decades. Pregnant women undergo ultrasound exams as part of their regular pre-natal treatment. The use of ultrasonic energy for liposuction dates back to the 1990s, and the advances made since then have significantly enhanced the treatment's effectiveness.
Because VASERlipo is gentler than traditional liposuction, the downtime associated with the procedure is much less. Most of our VASERlipo patients need only about a day of rest before returning to work or their other normal daily activities. This downtime is significantly shorter than the week most patients need to recover after traditional liposuction. However, you should avoid exercise and other strenuous activities for at least 2 weeks after a VASERlipo procedure.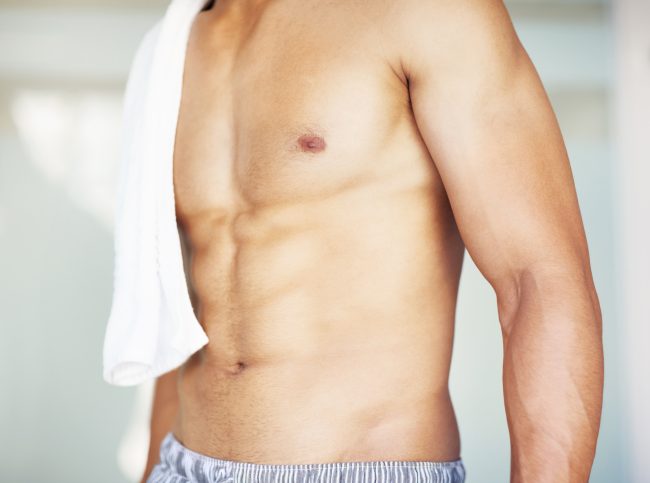 Is VASERlipo for You?
One of the benefits of VASERlipo is its versatility. Some liposuction treatment techniques are designed for either smaller or larger areas of the body, but VASERlipo can be used on the upper arms or the abdomen. It's also considered a better alternative for male patients because men typically have more fibrous body tissue. That makes it more difficult to break up with manual liposuction techniques. That's also true for areas such as the love handles and bra rolls on women.
VASERlipo's precision gives surgeons the ability to sculpt treatment areas more evenly so that the results look natural.
If you want to learn more about the VASERlipo procedure and if it's a good choice for you, contact us to schedule a consultation using the online form or call us at (310) 784-0644 .