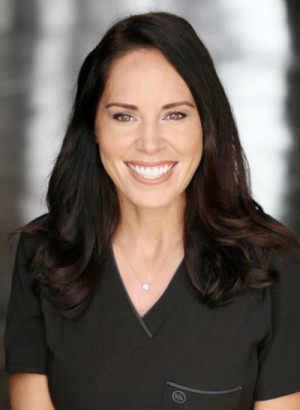 The concept of beauty is such a personal experience and one I am passionate about. I have spent a great amount of time finding the right balance for my skin and I like to center my patients' treatments based on their skin's needs, but also their goals. There is a misconception that in order to have great skin and look our best that there is only one route that works. I had to learn over the years that it's not just one particular thing that makes the difference, its combing neurotoxins, such as BOTOX Cosmetic and/or Dysport, and fillers with skin care and maintenance procedures that give lasting results.
To start, I cleanse morning and night with a Clarisonic to not only remove all my makeup, but also dead skin. I recommend using the Clarisonic acne brush, it is sensitive and soothing as it is cleansing and exfoliating the skin. By exfoliating at least once a day, the skin is able receive products better. I cleanse and prep my skin daily with ZO's normacleanse, followed by Offects exfoliating polish and tone with ZO's calming toner.
I focus my skin care regimen on pigment correction and anti-aging. I have Vitiligo, which is a chronic skin condition characterized by portions of the skin having pigment (skin color) loss resulting in hypopigmented areas (white spots). I have found that using ZO multi-therapy hydroquinone system leaves my skin with an overall even appearance and lessening my hypopigmented areas. I use melamin-C (which decreases melanin production, brightens and improves skin texture) in the mornings, followed by glycogent (which is my chemical exfoliant and aids to remove dead skin cells), Daily power defense is a timed-released retinol that has antioxidants and repairing enzymes to protect from UV damage. Night time consists of Melamix and retamax, these two power houses brighten and blend the skin while I sleep.
I top off my morning and night routine with skinceuticals triple lipid moisturizer.
Sun protection for me is a must with Vitiligo and being active outdoors. I love Skincueticals sport matte fusion sunblock and Revision's Intellishade tinted moisturizer with broad-spectrum sunblock. These are great to apply after your morning skin routine and apply make-up on top of, or simply wear alone for light coverage.
Downtime for me is hard, so I choose my skin treatments towards those that have quick results and minimal down time. My favorites are Clear and Brilliant laser treatments and microneedling. You can have this treatment weekly or monthly with minimal downtime. Combine these treatments with ZO's growthfactor serum and or Skincueticals CE Ferulic and results and enhanced.
Skincare recommendations by Jen Izzarelli, one of our talented nurse injectors.